PAN India 3G Service provider, Bharat Sanchar Nigam Limited (BSNL) has decided to extend the facility of SMS based activation/deactivation of 3G/2G data plans for its postpaid mobile customers.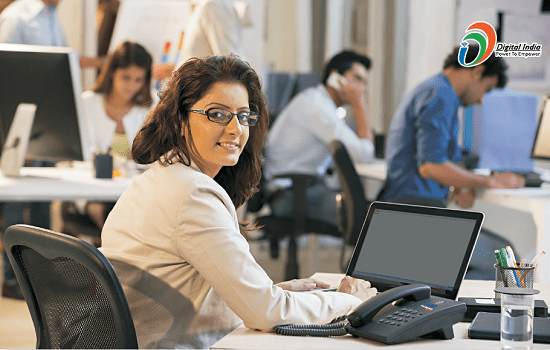 As in the case of prepaid mobile services, BSNL postpaid mobile customers may also enjoy the facilities like activation of data services, deactivation of data services and subscription of a data pack etc through SMS to toll free number 1925. Customers may also use 'CONTINUE' option to get further data services beyond their free data limit.
SMS based Activation and Deactivation procedure of DATA services for BSNL Postpaid Mobile Customers
A. For Activating 3G/2G Data Services in BSNL Postpaid Mobile
To activate data services, customers may send
START to 1925.
B. For Activating 3G/2G Data Plan in BSNL Postpaid Mobile
After getting SMS request from the postpaid customer through 1925 as 'START', the customer will get reply as –
"Dear customer, data will be provisioned and charging will be done as per your base plan. If you want Add on Data plan, please send SMS to 1925 as START DATA50,

START DATA75,

START DATA170,

START DATA225,

START DATA501,

START DATA666,

START DATA901,

START DATA1711,

START DATA240,

START DATA340 – BSNL MOBILE."
If specific request for a data plan is not received from the customer, data services will be activated and charging will be done as per the base plan.
If customer gives the request like START DATA225, then the Add on Data plan will be provisioned and reply SMS will be sent to the customer. The usage will be rated on pro rata basis as per the plan of the particular month. Customers already in Add on Data plan are not eligible to convert to other Data plan through this procedure.
Within the same day, if the customers gives multiple Add on data plan option, then the same will be discarded by BSNL.
C. CONTINUE Option
D
. For Deactivating 3G/2G Data Plan in BSNL Postpaid Mobile
To activate data services, customers may send
STOP to

1925

.
Note:
60% discount is applicable for Add on 50, 75, 170, 225, 501, 666, 901, 1711 and Annual Data Plan 1110, 2050 and 2940.
BSNL Service numbers, Blackberry customers and CUG customers are exempted from the above said procedure.
See the latest BSNL Postpaid Data Plans and Offers below:
Read More: BSNL extended FREE All India Roaming Offer further for one year on PAN India basis with effect from 15th June 2016


Dear readers, please share your views and opinions about this customer-friendly move from BSNL via comments with us.