National telecom backbone, Bharat Sanchar Nigam Limited (BSNL) offers

Free Caller Tune –

'मेरा देश बदल रहा है…आगे बढ़ रहा है' to all prepaid and postpaid mobile customers on PAN India basis.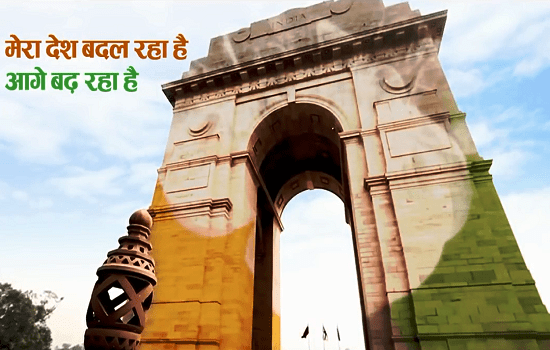 Honorable Prime Minister Shri Narendra Modi launched the theme song – 'मेरा देश बदल रहा है…आगे बढ़ रहा है'
as part of
#TransformingIndia campaign
. All BSNL Mobile customers (both prepaid and postpaid) may set this song as their Caller Tune absolutely FREE.
How to Activate BSNL Caller Tune #TransformingIndia
Telecom Zone
SMS Code to Activate BSNL FREE Caller Tune – #TransformingIndia
East Zone
&
South Zone
Send sms – BT 7903280 to 56700
(Applicable for Andhra Pradesh / Telangana, Chennai, Karnataka, Kerala, Tamilnadu, Kolkata, Orissa, Bihar, West Bengal, Adman Nicobar, Assam, Jharkhand, North East I and North East II)
North Zone
&
West Zone
Send sms – FBT 6062899 to 56700
(Applicable for Haryana, Punjab, UP(West), UP(East), Himachal Pradesh, Rajasthan, Jammu Kashmir, Maharashtra, Madhya Pradesh, Chhattisgarh, Gujarat)
Yes, it's the time to join together and be a part in this #TransformingIndia campaign. Just download and activate BSNL Caller Tune 'मेरा देश बदल रहा है…आगे बढ़ रहा है' and let's transform India, together. Be a BSNL Mobile Customer and Be a Part in National Growth.
Some of the major achievements / initiative made by BSNL under #DigitalIndia / #TransformingIndia campaign are given below:
Read More: BSNL Mobile Caller Tune / Hello Tune Activation and Deactivation Procedures


Dear readers, please share your views and opinions about this latest news via comments with us.