Kudos to BSNL Kerala Telecom Circle, as the PSU became the No.2 Mobile Operator in the state pushing Vodafone to third position. BSNL Kerala circle has achieved this position by improving its performance by adding more than 1 lakh new mobile customers per month since January 2015.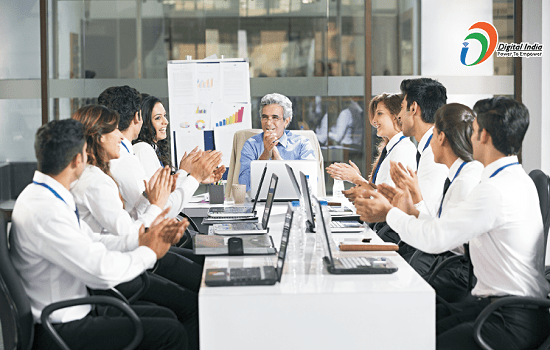 BSNL became the second largest mobile operator in Kerala in March 2016. As per TRAI telecom subscription data for the month of March 2016, the total number of Wireless subscribers of BSNL Kerala Circle increased to 75.7 lakhs while Vodafone managed increase its wireless subscriber base to 74.9 lakhs only.

During April 2016, BSNL further added 1.11 lakhs of new mobile customers thereby increasing its total wireless customer base to 76.8 lakhs. The total number of wireless subscribers of Vodafone stood at 75.1 lakhs during the same period.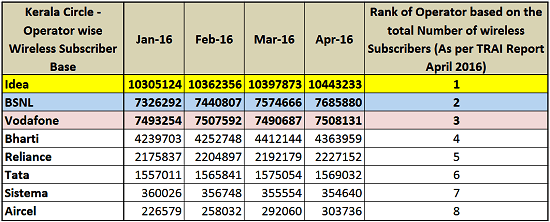 BSNL Kerala telecom circle added 1.09 lakhs customers in January 2016, 1.15 lakhs in February 2016, 0.67 lakhs in March 2016 and 1.11 lakhs in April 2016. The total number of wireless subscribers of Vodafone has reached 75.08 lakhs in April 2016. Other private operators – Bharti and Reliance are at No.4 and No.5 positions with 43.63 lakhs and 22.27 lakhs customers respectively.

In Wireline (Fixed line) segment, BSNL continues to be the No.1 operator in Kerala Crcle with 21.58 lakhs customers as per the latest TRAI report April 2016. Though there is a negative trend in wireline customer base, the PSU managed to attract new customers with many exciting features like – FREE Night Calling Scheme, FREE To Home Service etc.


Read More : TRAI Report Card April 2016: BSNL became the No.1 telecom operator with highest growth rate and maximum net addition of wireless customers


The PSU started migrating its old telephone exchanges to IP based Next Generation Network (NGN) system through which many advanced features and value added services like – Fixed Mobile Convergence, Fixed Mobile Telephony, Multimedia Video Conferencing, Prepaid Fixed line services, All India IP Centrex etc. may be provisioned to existing landline customers.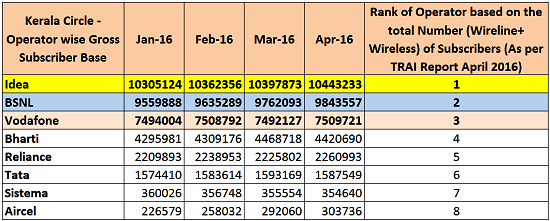 As an operator, BSNL managed to maintain the No.2 position in Kerala Circle with gross subscriber base (Wireline + Wireless) of 98.44 lakhs. Idea continues to be the largest operator with 104.44 lakhs gross subscribers as per TRAI report April 2016.


To increase its customer base BSNL already announced a bouquet of exciting offers for its customers. Some of them are listed below:
Dear readers, please share your views and opinions about this wonderful comeback from BSNL via comments with us. Whether BSNL will take the No.1 position in Kerala Circle beating Idea in the near future?