State run PSU Bharat Sanchar Nigam Limited has launched the first ever Cash-Recycling Machine cum ATM in BSNL in association with M/s Hitachi Payment Services Ltd.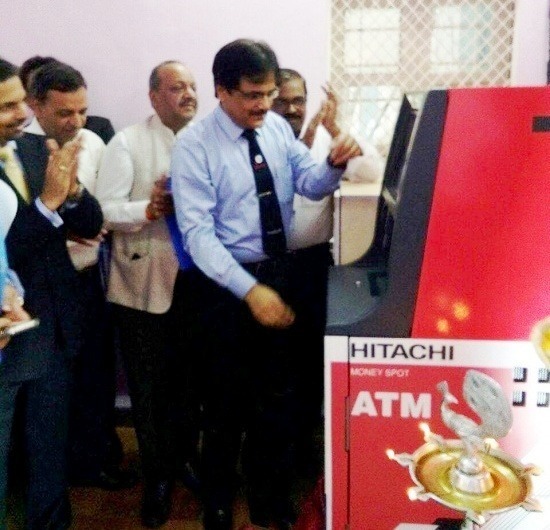 BSNL CMD Shri Anupam Shrivastava inaugurated the first such ATM at Telephone Bhavan in Shukrawar Peth, Pune. BSNL will be installing such ATMs at major Customer Service Centres and can be used by BSNL customers to pay their postpaid bills in cash round-the-clock.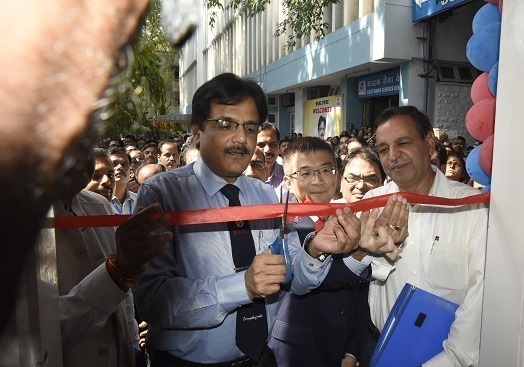 Hitachi cash-recycling machines (CRMs) can also be used as conventional ATMs to withdraw money using valid ATM cards.
On inaugurating the first Hitachi cash-recycling machine at Pune, BSNL CMD Anupam Shrivastava said – "Some customers often miss to pay bill because of fix timing of BSNL counters. With these ATMs in place, customers will be able to pay their bill during any time of the day."
BSNL plans to install Hitachi cash-recycling machines in more customer service centres in the coming days. The PSU will be providing free space to accommodate Hitachi ATMs in BSNL premises.
How to Pay BSNL Postpaid Bills through
Hitachi Cash Recycling Machines (CRM) ?
Hitachi Cash Recycling Machines (CRM) will provide cash-based bill payment service to the BSNL customers. The customer will enter the bill reference numbers through the on-screen interface and deposit cash. The Hitachi machines will accept currency notes of Rs 1000, Rs 500, Rs 100, Rs 50, Rs 20 and Rs 10.
BSNL's account will be credited online for each customer deposit. BSNL authorities may reconcile the total amount of the credit at the end of the day. The Hitachi CRMs will also allow for customers of any bank to withdraw money using a valid bank issued ATM card.
Dear readers, please share your views and opinions about this latest and innovative facility of automated bill collection kiosk offered by BSNL via comments with us.