As we reported earlier in January 2016, Bharat Sanchar Nigam Limited (BSNL) launched a bundle of

Special Unlimited Combo Broadband plans having higher FUP limit

as a promotional offer for 90 days
for its new customers in Kerala Telecom Circle.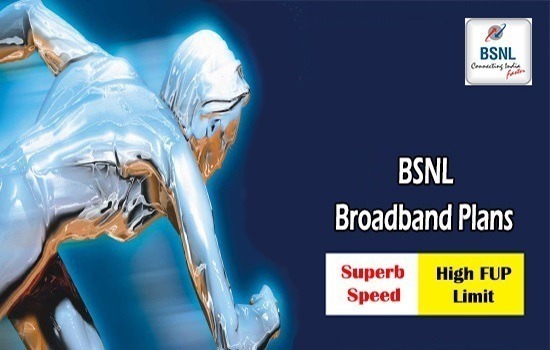 The PSU launched these special unlimited broadband plans in an attempt to compete with private broadband service providers and cable TV operators. As per the latest information, BSNL authorities has decided to extend these special plans (
BBG ULD 545 CS89, BBG Rural Combo ULD 650 CS90, BBG Combo ULD 675 CS91, BBG Combo ULD 845 CS92 and BBG Combo ULD 999 CS93)
as regular plans in all SSAs of Kerala Telecom circle with effect from 18th May 2016 on wards.
Regularized Special Unlimited Combo Broadband Plans exclusive for BSNL Customers in Kerala Telecom Circle with effect from 18-05-2016 on wards
Particulars
BBG ULD 545 CS89
BBG Rural Combo ULD 650 CS90
BBG Combo ULD 675 CS91
BBG Combo ULD 845 CS92
BBG Combo ULD 999 CS93
Bandwidth (Download Speed)
upto 2 Mbps till 3 GB, 512 Kbps beyond
upto 2 Mbps till 5 GB, 512 Kbps beyond
upto 2 Mbps till 5 GB, 512 Kbps beyond
upto 2 Mbps till 7 GB, 512 Kbps beyond
upto 4 Mbps till 12 GB, 512 Kbps beyond
Applicability
All users in Kerala Circle
All users in Kerala Circle
All users in Kerala Circle
All users in Kerala Circle
All users in Kerala Circle
Monthly Charges (Rs)
545
650
675
845
999
Annual Payment Option (Rs.) [11 x FMC]
5995
7150
7425
9295
10989
Download/Upload Limit (MB/ GB) per month
Unlimited
Unlimited
Unlimited
Unlimited
Unlimited
Free E-mail IDs/Space (Per E-mail ID)
1/1 GB
1/1 GB
1/1 GB
2/1 GB
1/1 GB
Static IP Address (On Request)
NA
NA
NA
NA
NA
Security Deposit
One Month charges
NIL
One Month charges
One Month charges
One Month charges
Minimum Hire Period
One Month
NIL
One Month
One Month
One Month
Telephone fixed monthly charges in Rs
As per existing Landline Plan
NIL
NIL
NIL
NIL
Free Calls (within BSNL N/W only)
As per existing Landline Plan
150
100
NIL
400
Additional facility
As per existing Landline Plan
Unlimited free calls between 9PM to 7AM to any network in India
MCU charges/ pulse in Rs.
(To BSNL N/W after free calls)
As per existing Landline Plan
1
1
1
1
MCU charges/ pulse in Rs.
(To other N/W)
As per existing Landline Plan
1
1.2
1.2
1.2