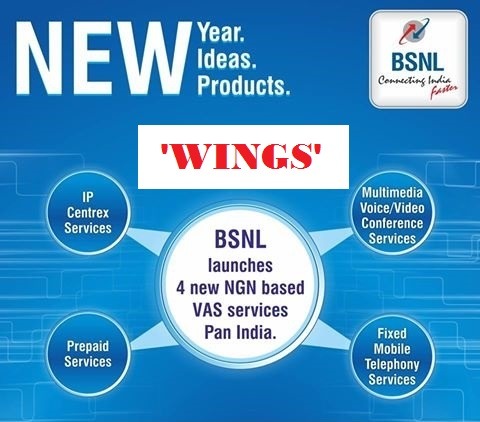 As we reported earlier, the PSU launched 4 new NGN based value added services for its Landline customers which include – Fixed Mobile Convergence (FMC) services, IP Centrex services, Multimedia voice/video conference services and Prepaid Landline services.
To make NGN services more popular among customers, BSNL launched this promotional scheme for a period of 90 days from 25th May 2016 on wards.
Promotional Tariff plan for BSNL Fixed Mobile Convergence (FMC) service in case of intra circle
Sl No

No. of Members in FMC

Intra-Circle Monthly Rental Charges in Rs
Offer Period
1
Up to 3
Rs 25/-
Available for a period of 90 days from 25-05-2016 to 22-08-2016 in all telecom circles
2
4 to 6
3
7 to 9
Under this service a NGN user can transfer his incoming calls to any of up to 8 numbers of BSNL telephony (fixed or Mobile). This service will help the customer not to lose or miss any incoming call on his fixed telephone customer has to pay only fixed charges to avail this facility. This service is applicable for BSNL customer only. FMC service works in Intra Circle scenario only.
Following are the regular fixed monthly rental plans (after promotional offer) for BSNL NGN FMC service:-
| | | |
| --- | --- | --- |
| Sl No | No. of Members in FMC | Intra-Circle Monthly Rental Charges in Rs |
| 1 | Up to 3 | Rs 100/- |
| 2 | 4 to 6 | Rs 200/- |
| 3 | 7 to 9 | Rs 300/- |
BSNL launched all these NGN services under the brand name –

'WINGS'

. NGN Network will be able to set the platform to enhance the existing telephone network capacity to launch any IP based new services to subscribers such as PAN India Centrex (closed user group or CUG), Multimedia Video Conference, Video Call and Fixed Mobile Conversion services etc.
Key features of BSNL NGN Network are:-
Convergent Multimedia services which provides Voice, Broadband Internet and Video calling to all customers.
NGN can deliver various use friendly value added services like video call, close user group, video conferencing etc.
Read More: COAI requests DoT to ban BSNL's App based NGN Fixed Mobile Telephony (FMT) Service

Dear readers, please share your views and opinions about BSNL NGN Services via comments with us.