State run telecom major Bharat Sanchar Nigam Limited (BSNL) has started offering customers using its hosting and email services to archive and subsequently retrieve their emails for as long as 30 years.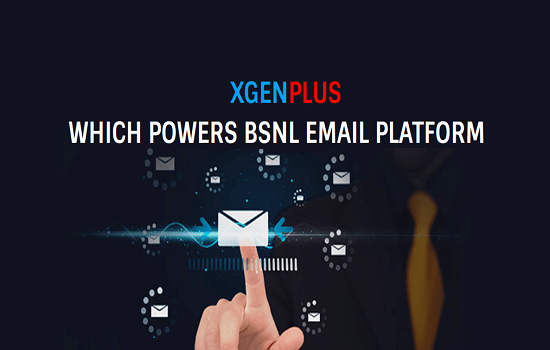 The company has started offering service to retrieve email deleted in last 15 days for free, it will start service for longer duration soon.
This facility is currently available to around 7 million BSNL customers across all telecom circles.
The longer duration email retrieval service will be offered on paid basis with maximum duration being 30 years.
"This capability guarantees more security of data for users and provide power to recover from accidentally deleted emails at his own web-based email platform. He / She does not require any administrator of BSNL or an expert of data recovery. This capability will be available for each and every user in his email," Shri.NK Gupta Director (CFA) BSNL Board said.
The facility is now available for customers using @bsnl.in, @sancharnet.in, @dataone.in and domains hosted with BSNL. Apart from this, BSNL email platform is capable to offer facilities like –
Sending Group Mails

Schedule Mails

Merging Mails

Send large sized attachments

Broadcasting

Mail / Folder Sharing and many more
Using the email merging capabilities provided with Xgen Plus email service, the administrator can merge two email accounts, or in case the said mail also contains personal or irrelevant communication, two or more folders of different email accounts, letting the communication flow uninterrupted.
XGen Plus developer and Data Infosys CEO, Dr. Ajay Data said, "This kind of innovation proves that we can do better then international companies like Gmail and Microsoft and Make In India dream of our prime minister can be reality."
BSNL's secured email service also offers anti-spam filter which is very much essential for corporate email service. Now customers can host emails at their own domains @ Rs 365 per email ID with 1GB storage and @ Rs 999 per email ID with 10GB storage and will get all unique features with security of their data.
Dear readers, please share your views and opinios about BSNL's Next Generation Email Service via comments with us.