Bharat Sanchar Nigam (BSNL) has decided to launch

Online Recharge and Top Up facility

for its prepaid CDMA customers through its official online payment portal.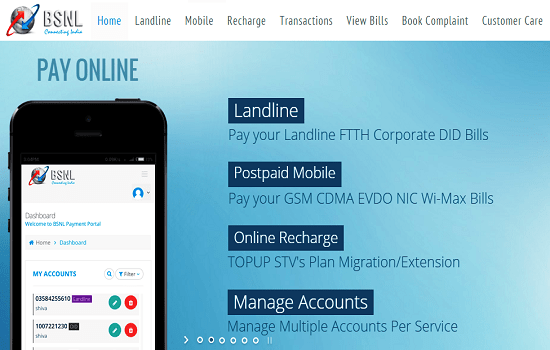 The latest move is in response to grievance filed by a BSNL user regarding non-availability of online recharge facility for prepaid CDMA Mobiles and prepaid EVDO connections
on BSNL recharge site.
As per the latest information, BSNL is currently testing the service and will make the facility Go-Live within next 2-3 weeks time.
As we reported a few months back, BSNL had upgraded its online payment portal for better user experience. N
ow customers are allowed to create his / her personal account with Facebook, Google, Microsoft or LinkedIn account. See its details below:
Customers may also allowed instant recharge / top up of prepaid GSM, Landline and Broadband connections without registering any accounts. With the addition of CDMA prepaid services, BSNL's Online Payment Portal will be more beneficial and much easier for its customers.