National telecom backbone, Bharat Sanchar Nigam Limited (BSNL) has started testing of WiFi based network to connect 1 lakh panchayats under rural broadband project of Government.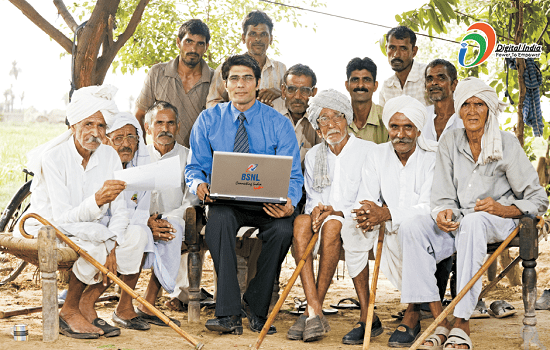 As per the latest media reports, BSNL in association with M/s Vihaan Networks has started testing the sustainability of WiFi network in three villages – Karenda, Phalsa and Bahadri – in Alwar district of Rajasthan.
BSNL Chairman and Managing Director Shri.Anupam Shrivastava told – "The process of laying fibre network calls for huge amount of physical labour. We have started a pilot to test broadband connectivity to village panchayats using WiFi network. With this we are hopeful of connecting about 1 lakh village panchayats in a year."
Under the pilot project, a wireless network over six kilometers has been set up connecting WiFi towers in three villages – Karenda, Phalsa and Bahadri – with BSNL's exchange in Bhiwadi. About 500 test connections have been provided to various users, including schools.
"We have written to the Department of Telecom about this project and looking for support of USO fund for it. Once we get the approval, we will start process for commercial deployment," Shrivastava added.
As Government's rural broadband project – NOFN (National Optical Fibre Network) – is facing long delays, the WiFi network proposed by BSNL will be helpful in connecting the rural population with high speed broadband service.
Vihaan Networks Chairman Shri.Rajiv Mehrotra said – "Government is exploring best possible technological options to expedite the implementation of National Optical Fibre Network (NOFN). With this WiFi-based technology, we are able to deliver benefits of broadband in villages where there is no connectivity."
Dear readers, please share your views and opinions about this latest news from BSNL via comments with us.