Bharat Sanchar Nigam Limited (BSNL) has decided to install

Smart Light Poles cum Zero Base Mobile Towers

in Ten major cities across India.
The concept of a 'Zero Base BTS' is that it can be used as a Wi-Fi hotspot, street light and camera and the radio units can be hidden inside the pole or underneath.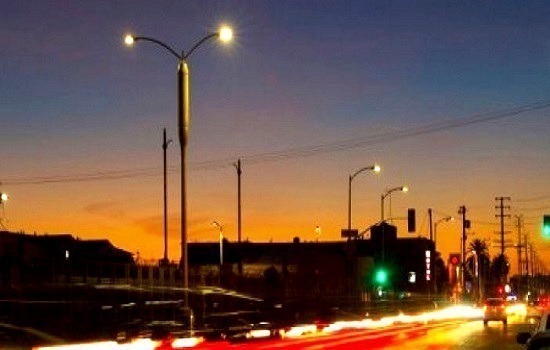 As per the latest information, BSNL has identified ten major cities which include – Guwahati, Patna, Baroda, Ranchi, Ernakulam, Mysore, Indore, Bhubaneshwar, Chandigarh and Jaipur for deployment of
Smart Light Poles cum Zero Base Mobile Towers.
BSNL will be commissioning these Zero Base mobile sites in roads / streets which are in business areas or having tourist importance or there is traffic congestion. The major aspect will be in improving the quality of service and increasing the revenue.
BSNL Chairman and Managing Director Anupam Shrivastava told – "We are focusing on zero base towers as if you see in India, the skyline is scattered with so many towers and it sometimes become an eyesore. We are also looking for a tower which could have multi functionalities like it can work as an Wi-Fi hotspot, it can work as a light emission tower, it can work as a camera plus tower."
The Smart Light Poles cum Zero Base Mobile sites will be installed and maintained by BSNL.
The cost of the proposed zero base sites will be a little higher than normal towers but as active infrastructure is allowed to be shared, the cost can also be shared among the operators and the city can look much cleaner – Shrivastava added.
BSNL will use Smart Light Poles as Mobile tower, the BTS will be installed inside the Smart Light Poles. BSNL will also use the same light pole as Wi-Fi Hotspot in busy streets.
Dear readers, please share your views and opinions about BSNL's Smart Light Poles cum Zero Base Mobile Towers via comments with us.