PAN India 3G service provider, Bharat Sanchar Nigam Limited (BSNL) has decided to issue Dual IMSI SIM Cards to all existing and new postpaid mobile customers for faster activation of International Roaming Facility.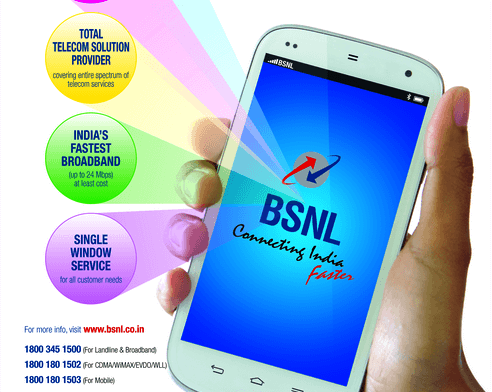 BSNL authorities noticed that, postpaid mobile customers are facing a lot of difficulties to avail International roaming on their existing mobile connection. The customer needs to replace his Single IMSI SIM card with Dual IMSI SIM Card of BSNL for availing International Roaming facility which generally takes 3 – 4 days time and in some cases more than a week.
It is also accompanied with brief periods where the services of the customer are suspended. To alleviate these problems BSNL authorities has decided to issue Dual IMSI SIM Cards, used for International Roaming Facility in BSNL, to be given to all new Postpaid customers of BSNL.
Further, all BSNL telecom circles are also advised to replace
existing single IMSI postpaid SIM cards of customers with dual IMSI SIM cards in a time bound manner.
This is really a good move from our state run BSNL as this would help its postpaid mobile customers to activate International Roaming Facility within hours. Now, customers need to submit hi/her request along with the required documents like copy of passport etc in their nearest BSNL Customer Service Center to activate International Roaming Facility on their existing SIM Card. Customers may also remit Rs 5000/- as refundable security deposit to avail International Roaming Facility.
Dear readers, please share your vies and opinions about this customer friendly decision from BSNL via comments with us.