BSNL announced Exclusive Mela Offers for it's Prepaid and Postpaid Mobile Customers of Kerala Telecom Circle for the month of April 2016. During the offer period, customers can avail Full Talk Time, Extra Talk Time, Free Prepaid SIM Cards and Free Activation of Postpaid Mobile Connections via Melas / Exhibitions conducted by BSNL.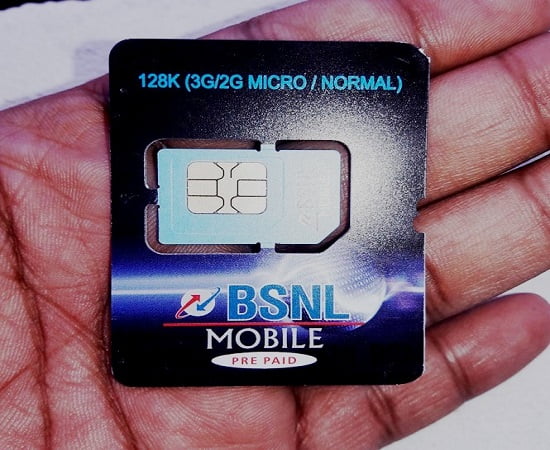 In addition to the existing Full Talk Time / Extra Talk Time offers, BSNL Kerala circle – the highest revenue generating circle of BSNL, announced the following offers those can be given during Melas / Road shows / Exhibitions, which may conducted by BSNL Kerala circle in their territory. Mela offers will be available for ten days from 12th April to 21st April 2016.
As we reported earlier, BSNL extended Mela Special Free SIM Offer of
FREE Prepaid SIM Cards to New as well
as MNP (PORT IN) customers on 1st and 2nd April 2016. Now, based on the overwhelming response from customers, the PSU has decided to extend the FREE SIM Offer for another period of eight days from 12-04-2016 to 19-04-2016.

BSNL Kerala Circle: Mela Offers – April 2016 (from 12-04-2016 to 21-04-2016)
Full Talk Time for Top Up 110 (from 12-04-2016 to 21-04-2016)
Free SIM Card worth Rs 20/- will be offered to both New as well as PORT IN customers of BSNL from 12-04-2016 to 19-04-2016. (The offer is applicable to 32K – 128K Normal SIM / Micro SIM / Repluggable (Smart SIM) SIM.)
Waiver of activation charges of Rs.100/- for new Postpaid connection of any plan purchased from Melas / Exhibitions.

Customers taking new BSNL Prepaid Mobile connection may pay only the Plan Voucher charges during this period. Plan vouchers are used to enroll prepaid mobile customers in a specific tariff plan.
Details of currently available Plan Voucher Denominations for Prepaid Mobile Customers are listed below:
| | | | | |
| --- | --- | --- | --- | --- |
| Sl No | Plan Name | Plan Voucher Denomination (in Rs) | Freebies with Plan voucher | Plan Validity |
| 1 | Mithram | 49 | Talk Time worth Rs 40 + 50 MB 3G/2G Data | 180 Days |
| 2 | Per Second | 106 | Talk Time worth Rs 100 + 50 MB 3G/2G Data | 180 Days |
| 3 | Per Minute | 107 | Talk Time worth Rs 100 + 50 MB 3G/2G Data | 180 Days |
| 4 | Pyari Jodi | 75 | 2000 Sec BSNL Calls + 2000 Sec Other Calls + 50 MB 3G/2G Data | 180 Days |
| 5 | Jai Jawan | 99 | 2700 Sec BSNL Calls + 2700 Sec Other Calls + 50 MB 3G/2G Data | 30 Days |