BSNL Kerala Telecom circle has announced the extension of its Mela Special Offer of FREE Prepaid SIM cards to New & MNP (PORT IN) customers for a promotional period up to 30th April 2016. BSNL's Mela Offer of Free 3G Prepaid SIM cards was available from 12th April to 19th April 2016.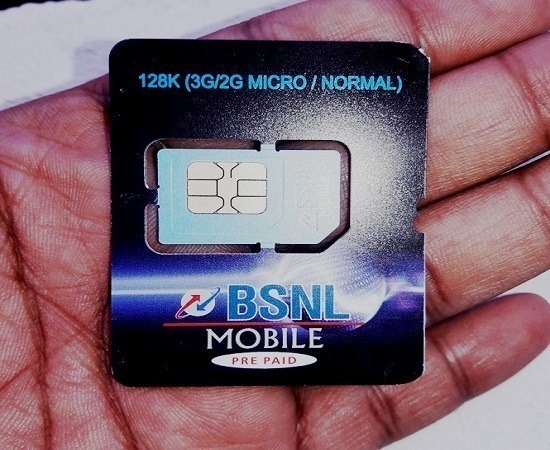 Now, based on the feedback from field units and from customers, the PSU has decided to further extend the FREE SIM Offer from 20-04-2016 to 30-04-2016. During this period, customers may get New BSNL Prepaid SIM cards absolutely FREE. The offer is also applicable to MNP (PORT IN) customers.
Details of BSNL Free Prepaid SIM Offer from 20-04-2016 to 30-04-2016
Free SIM Card worth Rs 20/- will be offered to both New as well as PORT IN customers of BSNL during the period.
The offer is applicable to 32K – 128K Normal SIM / Micro SIM / Repluggable (Smart SIM) SIM.
Customers taking new BSNL Prepaid Mobile connection may pay only the Plan Voucher charges during this period. Plan vouchers are used to enroll prepaid mobile customers in a specific tariff plan.
Details of currently available Plan Voucher Denominations for Prepaid Mobile Customers are listed below:
| | | | | |
| --- | --- | --- | --- | --- |
| Sl No | Plan Name | Plan Voucher Denomination (in Rs) | Freebies with Plan voucher | Plan Validity |
| 1 | Mithram | 49 | Talk Time worth Rs 40 + 50 MB 3G/2G Data | 180 Days |
| 2 | Per Second | 106 | Talk Time worth Rs 100 + 50 MB 3G/2G Data | 180 Days |
| 3 | Per Minute | 107 | Talk Time worth Rs 100 + 50 MB 3G/2G Data | 180 Days |
| 4 | Pyari Jodi | 75 | 2000 Sec BSNL Calls + 2000 Sec Other Calls + 50 MB 3G/2G Data | 180 Days |
| 5 | Jai Jawan | 99 | 2700 Sec BSNL Calls + 2700 Sec Other Calls + 50 MB 3G/2G Data | 30 Days |