The latest CAG report has revealed that six leading private telecom companies – Reliance, Airtel, Tata, Idea, Vodafone and Aircel – adopted ingenious methods to understate revenue by over Rs 46,000 crore, which resulted in a loss of around Rs 12,490 crore to the government from 2006 to 2010.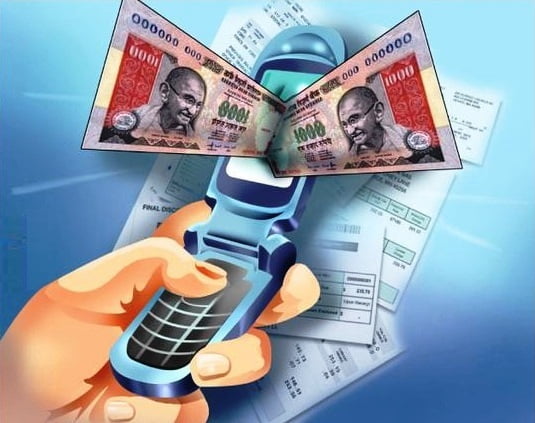 The government has ordered a special audit of telecom companies for three years. The CAG had been prevented from auditing these private service providers since 2009 after they moved different courts challenging its mandate. However, after the Supreme Court settled the issue in favour of CAG by an order of April 2014, these companies were compelled to share their accounts for inspection.
"Verification of records of six PSPs indicated total understatement of Rs. 46,045.75 crore in gross revenue, having corresponding impact of Rs. 3,752.37 crore on licence fee (LF) and Rs. 1,460.23 crore on spectrum usage charge (SUC). The interest on this short/non-payment of LF and SUC works out to Rs. 7,276.33 crore," the Comptroller and Auditor General of India (CAG) said.
During the period from when the accounts were examined, the private operators were in a revenue sharing arrangement with the government. After a few years of reporting all income, some of these operators started shifting their profit to subsidiaries created for this purpose or adopting other measures to understate revenue. Another area for suppressing the revenues was transfer of assets by telecom companies to their subsidiaries at a value lower than market value or at nil value.
The CAG said the financial impact due to understatement of gross revenues was Rs 1,507.25 crore for Reliance Communications, Rs 1,357.68 crore for Tata Teleservices, Rs 1,066.95 crore for Airtel, Rs 749.85 crore for Vodafone, Rs 423.26 crore for Idea and Rs 107.61 crore for Aircel. The combined loss includes interest charges of Rs 7,276.33 crore.
"The issues pointed out by the CAG pertain to those disputes, which have either been settled or stayed by various Courts. Further, we would like to reiterate that our member companies follow the highest standards of corporate governance and have always been in compliance with all regulations,"

a joint statement of t

elecom industry associations – COAI and AUSPI

said.
As per the rules, telecom companies have to pay licence fee as well as spectrum usage charges based on their revenue to the government. The government levies about eight per cent licence fee on an operator's adjusted gross revenue (AGR), while spectrum usage charge (SUC) is three-eight per cent.
Dear readers, please share your views and opinions about this latest news via comments with us.