With the advent of social media messaging services like Whatsapp, Facebook, Hike etc and their increasing popularity, state run telecom major – Bharat Sanchar Nigam Limited (BSNL) has decided to shutdown Multimedia Messaging Service (MMS) from 14th March 2016 on wards.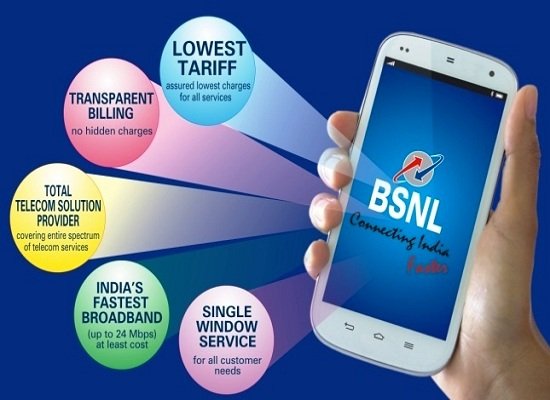 Multimedia Messaging Service (MMS) is a standard way to send messages that include multimedia content to and from mobile phones over a cellular network. As the new social media messenger services are widely popular among youth, BSNL was finding it difficult to gain any grip on MMS services.
Due to increasing use of Whatsapp, Hike, Viber and many such networking services, consumers have stopped using the traditional
Multimedia Messaging Service (MMS). Moreover, sending an MMS has become a costly matter as a single MMS will cost around Rs 3.00
and is not being supported by all devices
.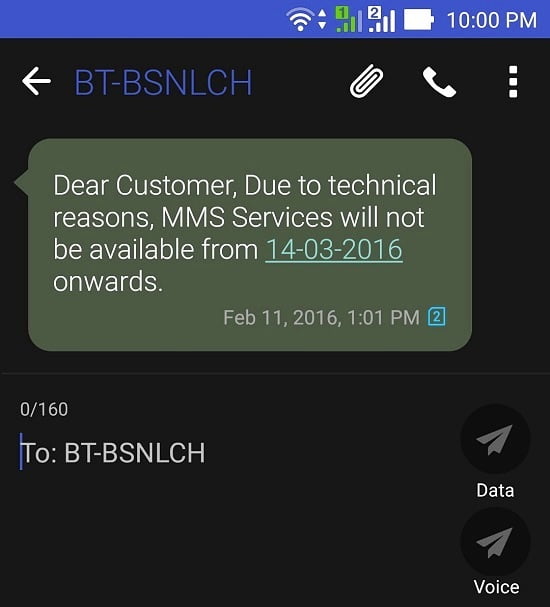 BSNL has sent out notification SMS to its subscribers informing them that
due to technical reasons,
BSNL will no longer be supporting MMS from 14-03-2016 on wards.
Dear readers, please share your views and opinions about this latest news via comments with us.