Bharat Sanchar Nigam Limited (BSNL), the major contributor in Bharat Net Project (earlier NOFN) has issued letter to all private service providers to use the Core Bandwidth available at Gram Panchayats to provide services. Bharat Net project is aimed to connect 2,50,000 Gram Panchayats of India with Optical Fiber (OFC) Network and to bridge the telecom access gaps to Rural India.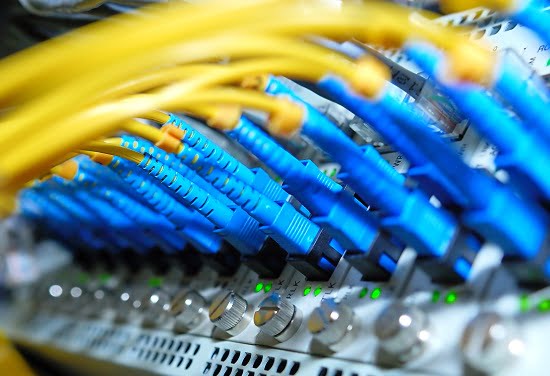 Phase-I of NOFN project is nearing its completion and all the Gram Panchayats in the states of Kerala, Puducherry, Chandigarh, and 3/4th of Karnataka, nearly one district in other each states and many more have been connected optically and electronically also. The detailed tariff and the latest list of Blocks / Gram Panchayats connected under NOFN may be obtained from BBNL Website – www.bbnl.nic.in
NOFN (National Optical Fiber Network) has the potential to transform many aspect of rural lives by providing video, data, internet and telephony services and enabling education, business, e-governance, entertainment etc. to every household. These services will be offered by Service Providers (SPs) like TSPs/ISPs/MSOs/LCOs. Services like B2B, P2P, B2C etc.can be accessed by common man through NOFN.
The OLT (Optical Line Termination) of the BBNL has been installed at the BSNL premises. A Fiber Distribution Manangement System (FDMS) has been installed by BBNL at each OLT location to terminate Fibers coming from the Gram Panchayats and Service Providers from the Core / Backbone sides. Further Core Fibers will be connected to NOFN Fibers or OLTs to access bandwidth created under NOFN. Access to OLT for NOFN bandwidth and FDMS for termination of OFC is available to all interested Service Providers on non-discriminatory basis. There is no termination charges for termination of OFC to FDMS.
BSNL has initiated the process to leverage NOFN by offering services in the Gram Panchayats. Further BSNL has strengthened Core Network availabilities and bandwidths by installing 400Gbps / 120Gbps DWDM or 2.5Gbps SDH Systems connecting to respective District and beyond. These Core Bandwidths are available to any interested Service Providers on competitive tariff and on commercial basis.
NOFN is opening a new avenue for large rural population coverage (about 900 millions) for Telecom Services. BSNL is encouraging participation of other Service Providers, by offering Core Bandwidth from NOFN upwards any part of the country so that NOFN can be fully utilized with bouquet of all possible services under Digital India programme.
The letter was addressed to members of all major telecom associations like – Cellular Operators Association of India (COAI), Internet Service Providers Association of India (ISPAI), Association of Unified Telecom Service Providers of India (AUSPI), National Asociation of Software and Services Companies (NASSCOM), Associated Chambers of Commerce and Industry of India (ASSOCHAM).
The letter also offered to leverage the NOFN infrastructure for offering services utilizing Core network of BSNL wherever required. Local cable TV operators, local internet service proders, private mobile operators etc. may avail the core bandwidth available under NOFN from OLTs installed at BSNL premises.
Read More:
Digital India Project: BSNL to set up Free WiFi Zones in 100 Rural Villages in associtation with Facebook
Dear readers, please share your views and opinions about Bharat Net (NOFN) project via comments with us.