BSNL has launched a new

Toll Free Number '1993'

in Kerala Telecom Circle to register for New Landline & Broadband Connections. The PSU already launched special offers to increase its Broadband customer base in the state.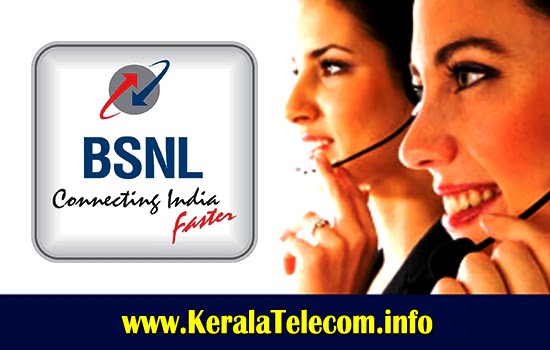 The new Toll Free Number 1993 will be accessible from all BSNL Landline as well as Mobile Numbers of Kerala Circle. Those who wish to take new Broadband / Landline connection may directly dial this new toll free short code 1993 without prefixing the STD Code.
The toll free short code 1993 will be opened in all local exchanges, NCNGN exchanges, TDM
TAX / Ip TAX / Soft switches / Mobile MSC / GMSC as non-metered service.
For disconnected broadband customers who wish to resume / re-connect services, BSNL will be offering One Month Broadband subscription absolutely FREE. In addition 500 FREE calls also will be offered for One Month.
The following are the major attractions of BSNL Landline services:
Unlimited Free Night Calling to Any Network in India

Supports High Speed Broadband Services

Superior Voice Clarity

Ideal for long duration conversation

No radiation

No charging of instrument

Maintenance

of instrument by BSNL
Recently BSNL introduced a new landline plan – 'BSNL Landline Plus Plan 375 with graded charging' which offers 250 Free Calls to any network in India. This plan is beneficial for customers having moderate to heavy landline usage as it follows a graded charging pattern.
Dear readers, please share your views and opinions about the introduction of new Toll Free Short Code 1993 by BSNL via comments with us.