Bharat Sanchar Nigam Limited (BSNL) has opened 4G experience Centre in Chandigarh. As we reported earlier, Shri N K Gupta Director (CFA), BSNL Board has officially launched

BSNL 4G LTE Services

which offers Ultra Fast Wireless Broadband speed of up to

100Mbps

for Mobile customers.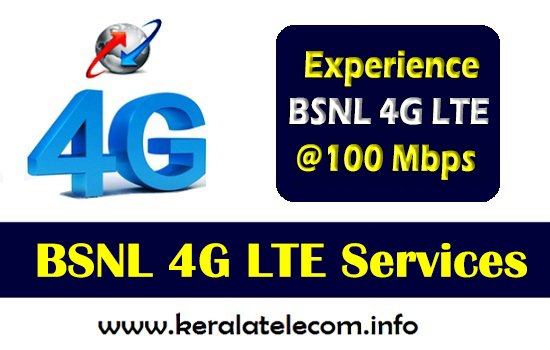 BSNL is the first operator in India to offer 4G LTE (Long Term Evolution)
services on 2500Mhz band.
BSNL Chairman and Managing Director Anupam Shrivastava told – "We have done

soft launch of 4G service in Chandigarh.

It is non-commercial service as of now. It will be open for limited number of BSNL employees, while

customers can visit the 4G centre to experience it.

"
BSNL holds Wireless Broadband Spectrum
on 2500Mhz band across 14 telecom circles except
Gujarat, Maharashtra, Andhra Pradesh, Karnataka, Tamil Nadu and Kolkata. The PSU
has surrendered 4G license (WiMax Spectrum) in these six telecom circles.
"We have been running proof of concept and now we have decided to expand. Next month we will issue request for proposal (RFP) to launch 4G services across circles where we have 2500 Mhz spectrum on revenue share basis," Shrivastava added.
BSNL 4G LTE Services launched by Shri.N K Gupta on 13-01-2016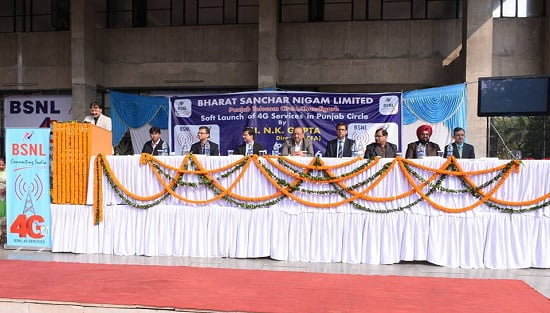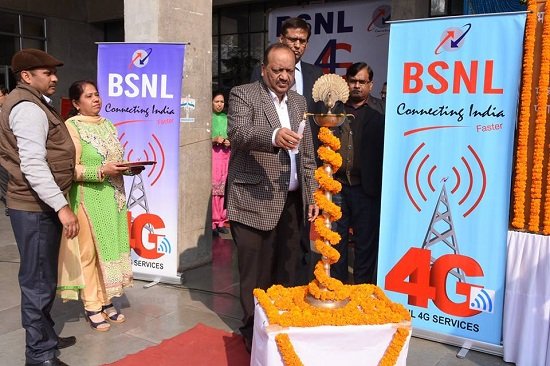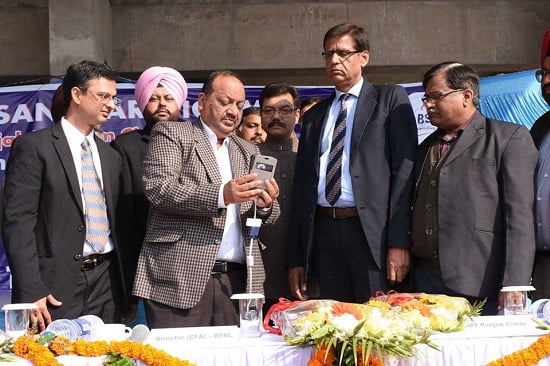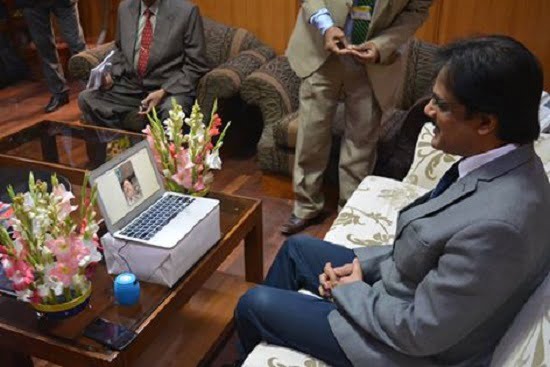 BSNL will be launching Ultra Fast 4G Services in the following telecom circles with Gemini Communications as the system integrator:- Kerala, Rajasthan, Himachal Pradesh, Punjab, Jammu & Kashmir, Haryana, UP (E), UP (W), Bihar, Orissa, Madhya Pradesh, Assam, North East, Orissa.


As we reported earlier, BSNL plans to deploy 4G LTE services on revenue share basis for which the PSU will be issuing RFP by February 2016.
BSNL CMD also revealed that, the company is in discussions with Reliance Jio to offer 4G Services to its customers using their network. BSNL will
offer 4G services to customers using RJIL network while RJIL customers may enjoy 2G/3G services on BSNL Network.
BSNL already commissioned around 620 Wi-Fi hotpsots across various historic and tourist locations and plans to add a total of 2,500 Wi-Fi Hotspots during the current financial year itself.
Dear readers, please share your views and opinions about the launch of 4G LTE Services by BSNL via comments with us.