As we all know, Our national telecom backbone – Bharat Sanchar Nigam Limited (BSNL) is on a revival phase. The PSU has already taken many bold and customer friendly initiatives like FREE All India Roaming, Unlimited Free Night Calling Scheme etc for its Mobile and Landline Customers across all telecom circles.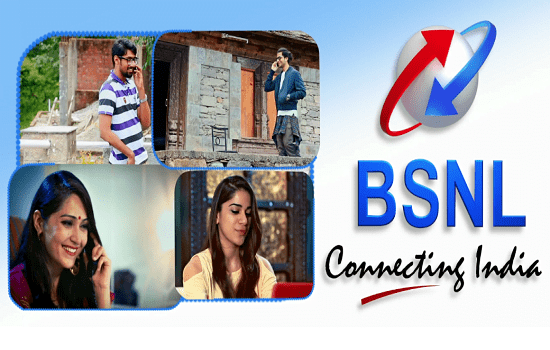 As per the latest information, the overall revenue earned by BSNL during 2015 (till Nov-2015), has shown a remarkable increase of 2.29 percent compared to last year. The total revenue earned up-to November 2015 has increased to 15,118.55 crores from 14,780.55 in the previous year . Out of the 26 telecom circles, 19 circles registered a positive growth in revenue generation.


While comparing the revenue performance of telecom zones, it is observed that, out of the four telecom zones, three of them – (North, West & South) – registered
positive growth in revenue generation.
East Zone (Orissa, North East, Assam, Jharkhand, Bihar,
Kolkata, and West Bengal) registered a decline 4.09 percent in the
revenue.
The West Zone (Chattisgarh, Maharashtra, Madhya Pradesh, and Gujarat) registered positive growth in revenue at 3.46 percent. For the North Zone (Harayna, Himachal, Punjab, Rahasthan, J&K, UP East, and UP West) revenue increased by 2.78 percent. Despite Karnataka and Chennai divisions registering a
decline in growth, South Zone (Karnataka, Tamil Nadu, Kerala, and Andhra
Pradesh) managed to register positive growth of 1.68 percent.
The detailed analysis of revenue performance of BSNL units also revealed that, the revenue generation from selected 46 SSAs from four Zones of BSNL is more than 40% of total revenue earned from all 333 BSNL SSAs. The best performing SSAs are – Gurgaon and Sonipat SSAs, where revenue growth up to November 2015, as compared with that of November 2015 stood at healthy increase of 31.53% and 12.79% respectively.
Out of the 46 most revenue generating SSAs,

9 of them are from BSNL Kerala Circle.

They are – Calicut (+8.04%), Kollam (+6.60%), Malappuram (+6.39%), Alappuzha (+4.54%), Trichur (+4.41%), Kannur (+3.43%), Ernakulam (+3.25%), Trivandrum (+2.41%) and Kottayam (-1.58%). The best performing SSA in Kerala Circles in terms of percentage growth in revenue generation is Calicut SSA, followed by Kollam and Malappuram. At the same time, revenue from Kottayam SSA has declined by 1.58%.
BSNL higher authorities has started monitoring the performance of each of its telecom units – up to SSA level on daily basis. Let us hope that all these new revival strategies and close monitoring of performance will further increase the revenue performance of BSNL in coming days.
Dear readers, please share your views and opinions about this latest news regarding the revenue performance of BSNL via comments with us.