BSNL has announced the revision of 10 Mbps (8-10 Access points) Bulk user WiFi Hot Spot plan provided through WiFi revenue sharing agreement with Hot Spot Service Providers (HSSP). As per the latest information, BSNL has removed the limitation on the number of access points allowed under 10 Mbps Bulk User WiFi Hot Spot Plan.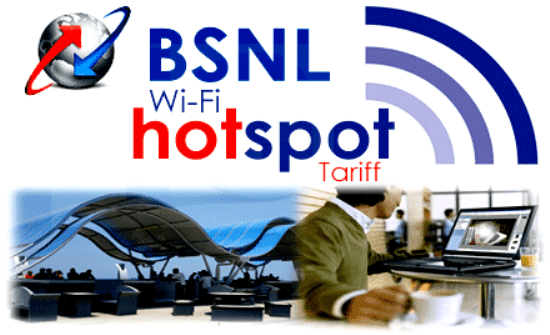 Earlier, BSNL allowed only
10 numbers of access points under

10 Mbps
Bulk User WiFi Hot Spot Plan.

BSNL will be providing the necessary back-haul bandwidth to each hot spot location and the vendor (Hot Spot Service Provider) will be setting up the Wi-Fi services with necessary hardware in all these locations.
Revised 10 Mbps Bulk User WiFi Hot Spot Plan
| | | | | | |
| --- | --- | --- | --- | --- | --- |
| Sl No | Plan Name | Backhaul Bandwidth to Hot Spot Location | No. of Access Points (Existing) | No. of Access Points (Revised) | Annual Charges in Rs. (Excl. of service tax) |
| 1 | WiFi-BU-X810 | 10 Mbps | 8 to 10 | 8 and above ( as needed based on site survey and design ) | 7,56,000 |
The above revision shall be effective with immediate effect in all the Circles. All other terms and conditions shall remain same.
See the latest BSNL WiFi Hotspot Plans for Retail and Bulk User Customers below:
Bulk User WiFi Hotspot Plans applicable for personal type of services like Hotels, private owned institutes/ Colleges/ libraries / Universities and their campuses etc. Prepaid schemes for Hot Spot owners on commission basis is also available. The Hot Spot owners have to purchase prepaid coupons in bulk at discounted price and the cards would be retailed to end customers for use at Hot Spot owner's premises.
Read More: Digital India Project: BSNL to set up Free WiFi Zones in 100 Rural Villages in associtation with Facebook
Dear readers, please share your views and opinions about this latest news via comments with us.