BSNL has received various complaints on a regular basis that some of the VAS providers are pushing obscene promotional messages to BSNL Mobile customers which are hurting their sentiments. As the number of such complaints are
increasing day by day, BSNL has issued new guidelines which are to be followed by all VAS providers.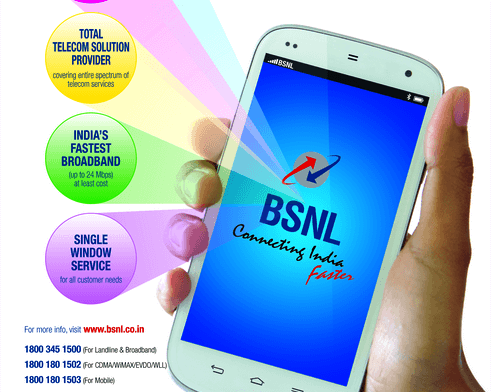 As per the latest information,
BSNL has directed all the telecom circles that messages pushed by VAS providers for the purpose of making promotions through any channel shall follow new guidelines. BSNL also instructed its field units to suspend the services from those VAS providers who found violating the new guidelines.
Major highlights of New guidelines issued by BSNL for VAS service providers
No Name, Age and Gender (Male/Female), profession, or place should be mentioned while sending promotion / engagement VAS messages.
The message should not include word which are misleading and deceptive in nature or directly/indirectly mention sex-related activities.
No messages should be send which encourages any conduct that would violate any applicable law or regulation or would give rise to civil liability.
Message should not have defamatory/obscene/offensive language.
As per the new guideline, if any VAS provider violates or non-adherence to above guidelines, the same would be considered violation of agreements. BSNL also reserves the right to suspend the services whenever field units of BSNL will be convinced that content is outdated/obscene/offending to the feelings of any religion, community, sector, against the law, or unsatisfactory responsive.
Read More:
The Number of unwanted VAS activation complaints reduced after the introduction of 'CVPS Cum CG Platform' by BSNL
Dear readers, please share your views and opinions about this new guideline issued by BSNL for VAS providers via comments with us.