Bharat Sanchar Nigam Limited (BSNL) has decided to shutdown Unified Messaging Services (UMS) such as Voice Mail Service, FAX Service and Email Service from 7th December 2015 onwards.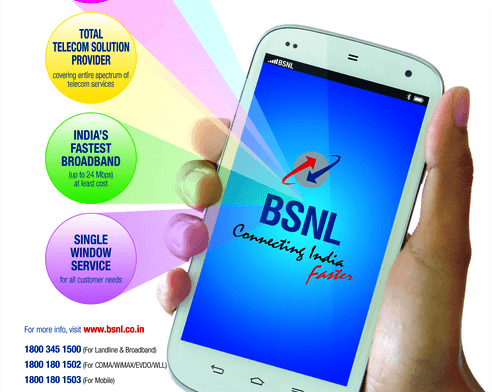 One of our readers has received an SMS notification from BSNL regarding the closure of
Unified Messaging Services. BSNL informed that, the company will be discontinuing all unified messaging services from 07-12-2015 due to technical reasons / limitations.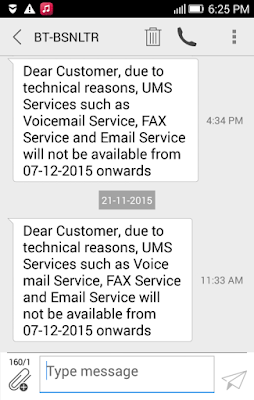 BSNL Voice Mail Service (VMS) was really helpful for customers to get details of calls
even when their phone is busy, switched off, out of coverage, or the customer is simply too busy to take the call.
In such cases, BSNL VMS greets the caller and records a message from the caller, which the customer can retrieve later at his convenience from anywhere in the world. BSNL Voice Mail Service was available to both Prepaid and Postpaid Mobile Customers.
BSNL Voice Mail number was 17000. Earlier, Customers were allowed to activate BSNL Voice Mail Services by sending an sms ACT VMS to 53733. After activation, customers were allowed to configure their voice mail box (set password, set personalised greetings etc) by dialing 17000. Customers were also able to access their voice mail box by dialing 17000. BSNL Voice Mail Service was completely Free, but will be charged normal call charges to retrieve stored voice messages from voice mail box.
As per the latest information from BSNL, all the above services will not be available for both Prepaid and Postpaid Mobile Customers from 07-12-2015 onwards.
Dear readers, how many of you are currently using BSNL Voice Mail Services? Please do share your views and opinions about the closure of BSNL Unified Messaging Services via comments with us.