India's largest Public Sector Unit, Bharat Sanchar Nigam Limited (BSNL)
plans to launch advanced broadband technologies like G.fast and Vectored VDSL which offers 1Gbps of high speed data to its esteemed customers with
existing copper cable network.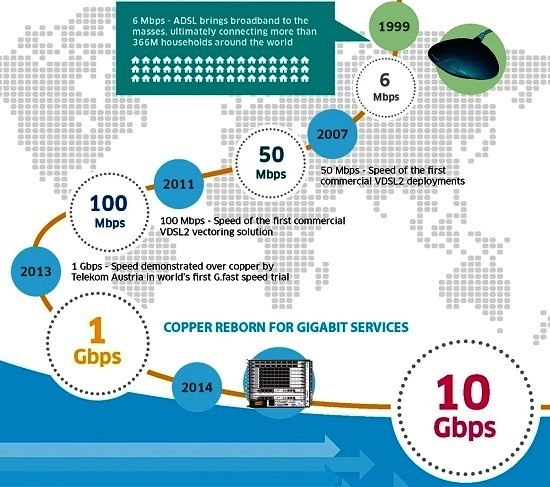 Advanced broadband technologies like G.fast and Vectored VDSL are being introduced in broadband segment. These technologies can provide 1Gpbs of high speed data on copper at short lengths in an attempt to utilize its existing copper network to the maximum extent. For this, BSNL may use nearest BSNL locations like GSM BTS sites etc for installation of broadband DSLAM.

The revenue from Mobile Services has also started growing which is yet another sign of revival. The growth of data in mobile segment has been unprecedented and is increasing 50-60% on year to year basis. BSNL clocked more than 250TB of data in a single day in the month of October with data STV revenue being more than 100 crores in a month. More than 70 percent of BSNL nodes are connected over
OFC
(Optical Fiber Cables) transmission media which gives an edge over most of the other operators.
Dear readers, please share your views and opinions about this encouraging news from BSNL CMD Sri. Anupam Shrivastava via comments with us.