PAN India 3G service provider Bharat Sanchar Nigam Limited (BSNL), has decided to sell vanity / fancy mobile numbers through franchisee channel on PAN India basis.
At present BSNL allows sale and activation of vanity mobile numbers only through own Customer Service Centres (CSCs).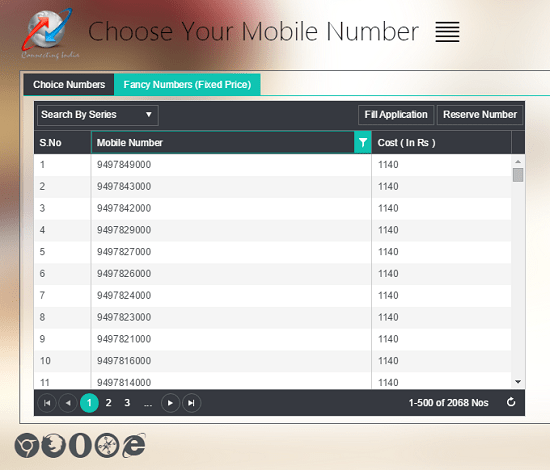 BSNL has developed a new module which will allow the sale of vanity mobile numbers through franchisee – retailer network. The PSU has decided to open this new sales channel in an attempt to boost / increase the sale of fancy and vanity mobile numbers.
The work flow of the process will be given as follows:
BSNL franchisees will be given access to vanity mobile number selection portal.
The portal will display a list of available vanity / fancy mobile numbers and its cost.
After selected the desired fancy mobile number, franchisee will be asked to enter the MPIN for deducting amount from his wallet.
Then an alert will be displayed indicating amount and C-Top up number.
On confirmation by user, the amount will be deducted from the wallet and a return confirmation URL will be provided.
Based on confirmation, franchisee will be allowed to activate the selected number.
This new initiative will certainly help customers. As per this latest system, customers may select and activate fancy mobile numbers through nearby shops instead of searching BSNL Customer Service Centres (CSCs).
Earlier in February 2015, BSNL started online booking of fancy mobile numbers through My BSNL App. See its details below:
Dear readers, please share your views and opinions about this latest initiative by BSNL to sell fancy mobile numbers through franchisee – retailer channel via comments with us.