Bharat Sanchar Nigam Limited (BSNL) has announced the launch of inter LSA call forwarding facility under Postpaid GSM mobile services with effect from 12th October 2015 onwards on PAN India basis.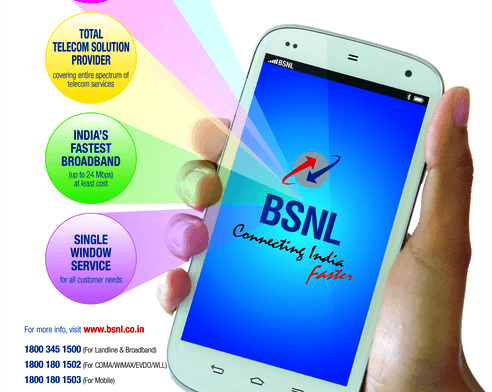 As per the latest information, BSNL will be introducing optional inter LSA call
forwarding facility to any BSNL Landline / WLL number for customers of Postpaid Mobile Services.
For this optional facility BSNL postpaid mobile customers will be charged a fixed monthly charges of Rs 75/-.
Details of inter LSA Call Forwarding facility for all GSM Postpaid Mobile Customers from 12th October 2015
Fixed Monthly Charges (FMC) will be Rs. 75/- (Exclusive of Service Tax).
All the calls forwarded from the postpaid mobile customer's number under call forwarding

facility will be charged as outgoing calls as per base plan tariff of the customer.
All the other terms and conditions will remain same.
The above tariff will be applicable from 12.10.2015 on PAN India basis.
The implementation

of the tariff is to be made in accordance with 43rd Amendment of Telecom Tariff Order and

orders/guidelines/clarifications issued by TRAI from time to time.
Dear readers, please share your views and opinions about this latest call forwarding facility via comments with us.