India's National Telecom Backbone Bharat Sanchar Nigam Limited (BSNL), opened a new toll free short code – '1130' to M/s MTNL (Mahanagar Telecom Nigam Limited)
as Customer Care
Helpline Number.
As per the latest information, the new toll free number 1130 can be accessed from any network in India.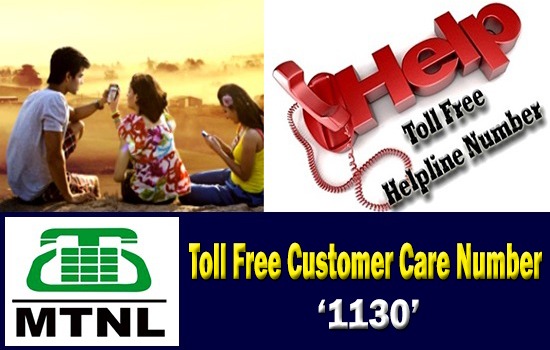 MTNL Customer Care Helpline number 1130 is completely toll free and it will be accessible from all States and UTs of India. BSNL opened this new short code as per the directions of DOT as a Category-1 Service. This new short code – 1130 can be used as a helpline number for MTNL customers to register complaints related to MTNL services.
The short code 1130 will be opened in all Local Exchanges, TDM Tax / IP Tax / Soft Switches / Mobile MSC / GMSC / WLL MSC of all Telecom circles. STD code + 1130 will also be opened for inter-circle calls.
As a Category-1 service, this service may also be introduced by other service providers in India. 'Incredible India' Helpline Number '1130', is available across all circles and the calls from other service providers may be routed to BSNL as per existing inter connect agreement charges.
Features of New Helpline Number for prevention of Crime in Indian Railways '1363' are :
Category-l service' ( i.e. mandatory service to be provided by at the Access providers )
Accessibility: Un-restricted, i.e. available on STD also
Non-Metered Service (Toll Free Service)
This is really a good move by DOT & BSNL and we may hope these new helpline numbers will be very much helpful to ordinary people in India.