National telecom backbone, Bharat Sanchar Nigam Limited (BSNL) will be launching 4G high speed wireless broadband services by the current financial year itself. BSNL also announced that it will introduce competitive tariff to take on private operators like Relaince Jio, Bharati Airtel etc.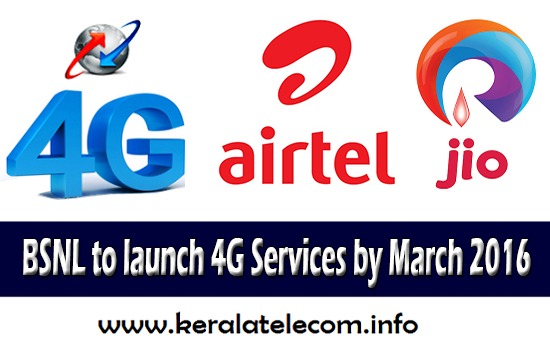 BSNL CMD Anupam Srivastava disclosed his plans for the turn around of the PSU which is currently facing fierce competition from private players. He also assured that, the tariff plans offered by BSNL will be much competitive than others whether it is 4G or 3G.
BSNL will be launching 4G services in 2500 MHz band. The PSU holds 20MHz of spectrum in 2500 MHz band in its 15 Licensed Service Areas (LSAs).
Srivastava told – We will launch competitive tariff plans to match Reliance Jio and other private telecom service providers' pricing, be it 4G or 3G, by the end of this year.
We compete with each other and share infrastructure with Reliance Jio as well. In today's scenario, it should not be seen as a competition as the objective is to serve consumers – Shrivastava added.
Shrivastava further said that BSNL may take Wi-Fi route for 4G services and also talking to other telecom operators for spectrum sharing.
Wi-Fi technology connects through 2G or 3G network and acts as a 4G hotspot to delivers high-speed data services to consumers.
As part of revival strategy, BSNL introduced several attractive offers for its Landline and Mobile Customers. Some of them are listed below:
Dear readers, please share your views and opinions about this ambitious declaration by BSNL CMD via comments with us.