As we reported earlier, State run telecom operator Bharat Sanchar Nigam Limited (BSNL) has announced the launch of Mobile Wallet service in association with State Bank of India (SBI)
branded as 'SBI Mobicash'. BSNL opened a new toll free short code '56163' exclusive for the assistance of BSNL franchisees and retailers using the M-wallet services.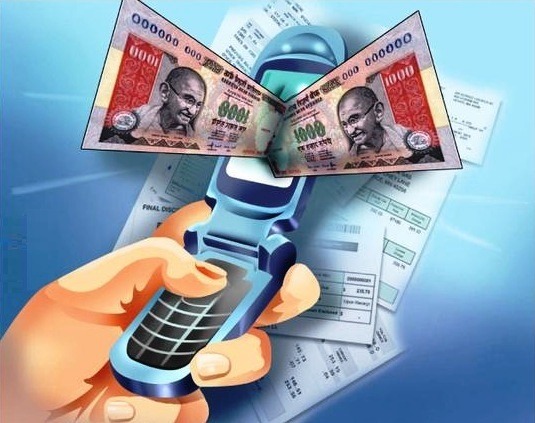 The proposed mobile wallet service can be used for merchant payments, mobile recharges, DTH recharges, Wallet to Wallet transactins, wallet to bank account transactions & similar other services. Customers may access M-Wallet services via Mobile Apps / SIM Tool Kit / USSD / SMS / Web.
Triotech owns the overall project management, including
developing the end customer and retail application and portal, retail
channel management and Tier 1 and 2 services. BSNL will be implementing this project in two phases.
In phase-I only BSNL customers are to be covered. It includes BSNL Mobile Recharges, BSNL Landline Bill Payment, BSNL Post-Paid Bill Payments, BSNL Broadband Bill Payment & Data Card Bill Payment, Wallet to Wallet transactions, Wallet to SBI Bank A/c transactions, Wallet to other Bank A/c transactions etc.
In phase-II Other operators Recharges, DTH Recharges, Other Operator's post-paid/Broadband Bill Payment, DBT (Direct Benefit Transfer), Govt Schemes & Pension Payment / Scholarship etc are to be covered.
Read More: BSNL to launch Mobile Wallet service in association with SBI branded as 'SBI Mobicash' – Details of Services and Operation

In July 2015, BSNL launched another Mobile wallet service – 'Speed Pay' – in association with Pyro & Andhra Bank. SpeedPay allows cash withdrawal upto Rs 1 lakh. See its details below:

BSNL plans to retail this Mobile Wallet (m-wallet) service to customers through existing channel partners i.e., through Franchisees / Rural Distributors / Retailers network. Hence the PSU launched this new toll free short code '56163' for the assistance of its channel partners. Calls made to this number will land in Triotech call centres where executives will resolve queries and complaints of franchise holders and retailers.
Dear readers, please share your views and opinions about this new Mobile Wallet Service by BSNL via comments with us.