Indian Mobile operators have been fined for Rs 10.80 Crore
or exceeding prescribed electronic frequency (EMF) limits from mobile towers.
As per reports,
the maximum penalty of Rs 2.15 crore was imposed
on Bharti Airtel followed
by Rs 1.80 crore on Vodafone,
Rs 1.65 crore on Reliance, Rs 1.45 crore on Tata Teleservices.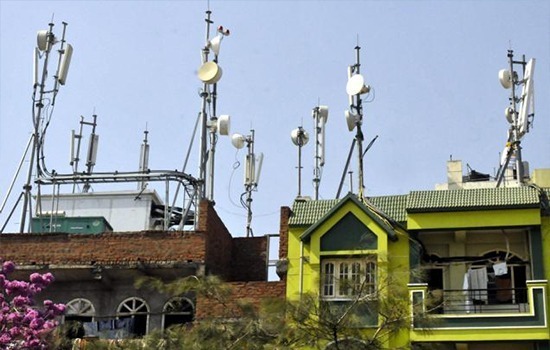 In a written reply,
Telecom Minister Ravi Shankar Prasad informed Raja Sabha about the radiation limit violation of Indian Mobile Operators.
According to the statement, a penalty of Rs 95 lakh was imposed on Idea, Rs 90 lakh on Aircel, Rs 70 lakh on BSNL, Rs 55 lakh on Loop, Rs 15 lakh on MTNL, Rs 5 lakh on Sistema Shyam Teleservices, Rs 35 lakh on Uninor and Rs 10 lakh on Videocon.
He said that during 2015-16 (upto May 31), 6 base transceiver stations (BTSs) were found exceeding the prescribed radiation limit on actual testing. The number of towers exceeding the limit stood at 103 in 2012-13 and 77 in 2013-14, while none of the towers were found to exceed the limit in 2014-15.
"The penalty for violation of actual EMF radiation norms has increased from Rs 5 lakh to Rs 10 lakh per BTS per incidence. Instructions in this regard were issued on January 20, 2013," Prasad said.
In order to ensure compliance to the prescribed norms of EMF radiation from mobile towers, audit of self-certificates being submitted by telecom service providers and BTS sites is carried out by Telecom Enforcement Resource & Monitoring (TERM) field units of Department of Telecom.
In case, any BTS site is found to violate the prescribed EMF norms, actions are taken to put a penalty of Rs 10 lakh per BTS per incidence including closing of BTS site, if the violation persists.
Dear readers, please share your views and opinions about this latest news via comments with us.