Communication Minister Ravi Shankar Prasad
laid the foundation stone in Tripura
for BSNL's International Internet Gateway through Cox's Bazar in Bangladesh. The proposed International Gateway will
create a hassle-free and potent internet link for the northeastern states of India.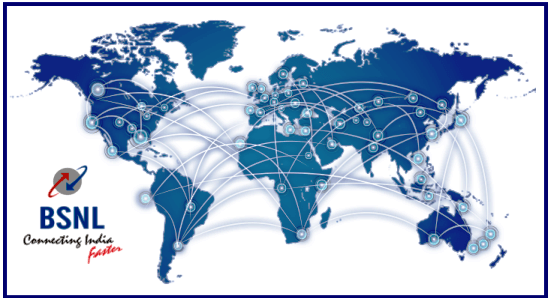 BSNL Chief General Manager (NE – I), Shri. D P Singh said –
"After the establishment of the optical fibre cable (OFC) link between Akhaura (along Agartala) and Cox's Bazar, there would not only be a sea change in the internet and telecommunication connectivity in northeast India, but the other parts of the country would also be benefited by getting additional internet bandwidth."
The central government would spend Rs 19.14 Crore to create the infrastructure, including laying of OFC to avail the 10 gigabit bandwidth from
BSCCL.
As per reports, India had to give around Rs 8 Crore per year as rental fee to BSCCL to avail the telecommunication linkages.
Akhaura is the second largest trading point and check post between India and Bangladesh after Petrapole-Benapole trade centre and check post along West Bengal.
"After more than four years of diplomatic and political parleys, the deal was signed between BSCCL and BSNL. The new system would be operationalise after laying the necessary OFC by January next year," Singh added.
The BSNL official said so far northeastern states have been getting internet connectivity through Mumbai and Chennai international internet gateway but the distance was creating lots of problems, including very weak speed and drop of linkages.
The internet connectivity from Bangladesh would be unimpeded and have high-speed with large bandwidth besides most reliable.
The Bangladesh Telecommunications Company has to lay optical fibre cable of the 30 km distance from Brahmanbaria to Akhaura, which adjoins Agartala, while the BSNL will set up international long distance (ILD) gateway at Agartala along with associated equipment.
India had set up a multi-purpose integrated check post at a cost of around Rs.80 crore in Agartala adjacent to Akhaura. The Indian government has also embarked upon to lay 15 km railway track to link Agartala railway station with Akhaura railway station in eastern Bangladesh.
Dear readers, please share your views and opinions about this latest news via comments with us.