PAN India 3G Service provider, Bharat Sanchar Nigam Limited (BSNL) launched Online Portal to download 3G/2G Mobile Internet Settings and MMS configuration.
Customers can directly log in to the BSNL Portal, put in
their mobile numbers and within minutes the settings will be delivered
to their mobile phones.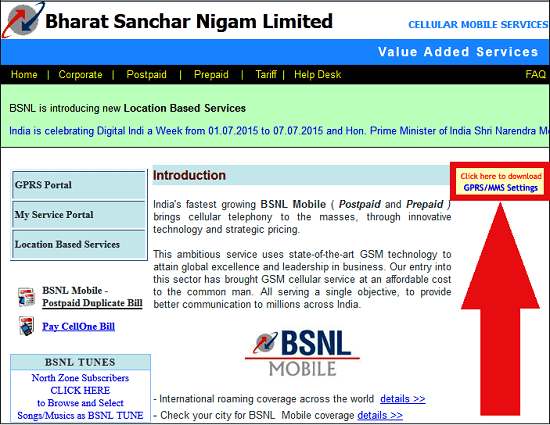 Through this portal, BSNL promises faster delivery of operator settings.

The online portal allows BSNL Prepaid and Postpaid Mobile customers to download handset configuration settings for Mobile Internet (3G/2G) and MMS (Multimedia Messaging Service) within seconds.
BSNL launched this portal in a bid to provide grater satisfaction to customers and to make mobile internet service more flexible. Unlike other operator where each time when a customer gets a new phone they had to key in a specified keyword and had to send them to a special short code and there was no assurity when the settings would be delivered.
Services available in BSNL 3G/2G/MMS Configuration Portal include:
Easy Device Settings : To Download 3G/2G/MMS settings directly into your mobile handset

(Note:Please enter 1111 if PIN is required by mobile handset during the setting download.)
Manage SIM CellOne Menu :

Here you can manage CellOne menu items of your SIM through Web.
How to download BSNL 3G/2G Mobile Internet / MMS Settings through Online Portal? – Detailed Procedure
Login to BSNL Portal @ http://cellone.in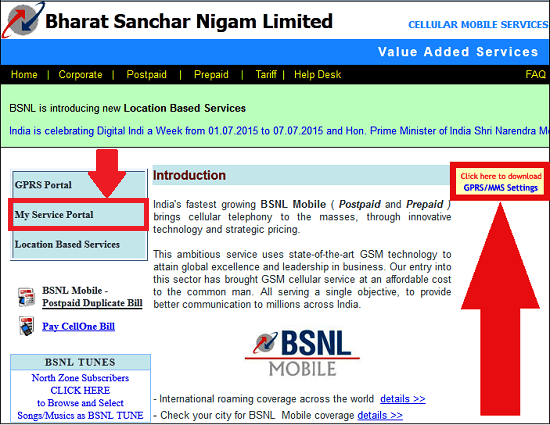 Click On 'My Services Portal' or 'Click here to download GPRS/MMS Settings' (http://cellone.in/cellone_msp.htm)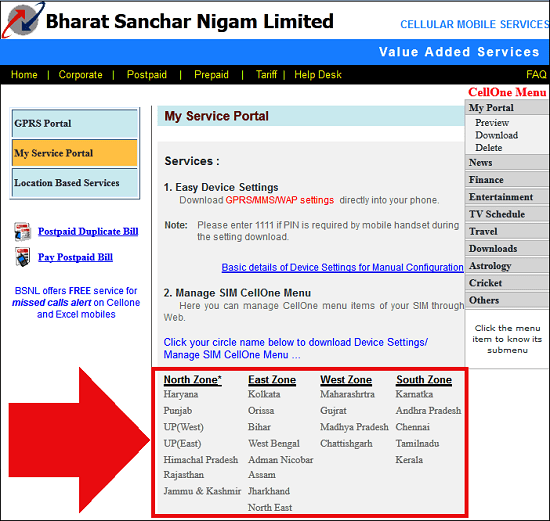 Click your Circle Name to download Device Settings/ Manage SIM CellOne Menu. (Eg: Click on Kerala if your BSNL number belongs to Kerala Circle)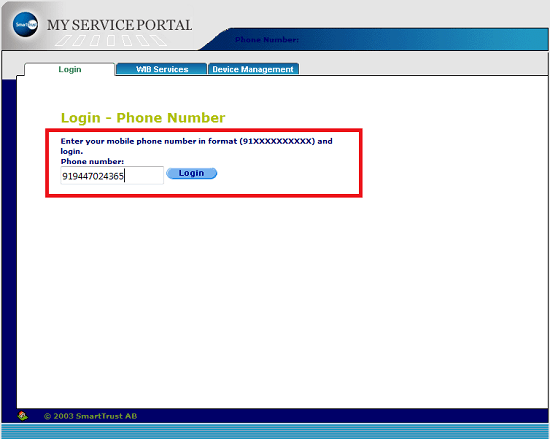 Enter your Mobile Number in format 91xxxxxxxxxx and click on Login (Eg: If your Mobile Number is 9447024365, just enter it as 919447024365 and click on Login)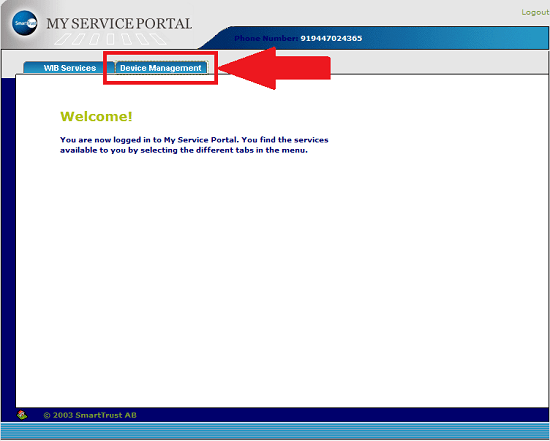 After successful login, Click on 'Device Management' Tab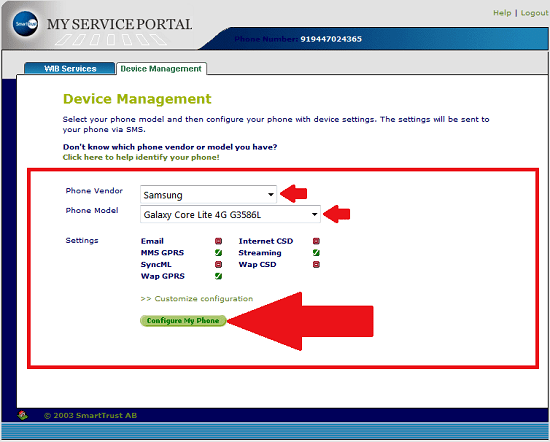 Now select your Handset Vendor and Model Number from the dropdown list and click on 'Configure My Phone'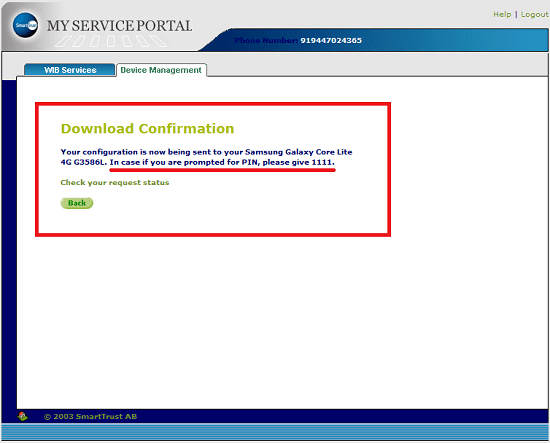 Now, the configuration will be sent to your mobile handset. In case if you are prompted for PIN, please give 1111.
See more details about Manual Configuration of BSNL 3G/2G & MMS Settings and illustrative video below:
Hope this article would help to configure BSNL 3G/2G Mobile Internet Settings and MMS Configurations in your handset.
Dear readers, please share your views and opinions about this article and BSNL 3G internet services via comments with us.