Telecom Minister Ravi Shankar Prasad
launched
BSNL's M-wallet services – 'Speed Pay'. It is a prepaid card linked mobile wallet which would allow BSNL Mobile customers to transfer money, pay for services as well as withdraw cash of up to Rs 1 lakh.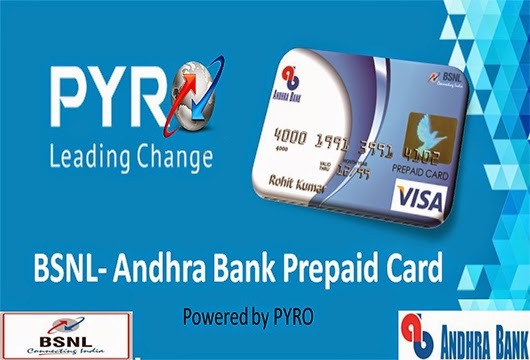 The m-wallet service – Speed Pay- allows a customer to load money even if he / she does not have a bank account. The money loaded in the mobile wallet can be transferred to a bank account and even withdrawn at bank branches or at BSNL outlets.
The Minister said –
"I remember when after becoming minister, we were giving presentation of Department of Posts to the Prime Minister, the PM asked that can people of UP, Bihar, who work in Kerala and Tamil Nadu, transfer money to their poor mothers?
I am happy that today we have taken significant initiative in that direction."
BSNL CMD
Anupam Shrivastava said –
"Loading money into wallet from a bank account is an option. BSNL customers, who don't have bank accounts, can also load money by visiting any BSNL retail outlet and ask the retailer to recharge their mobile wallet account and pay for various services."
"The money loaded in the mobile wallet can be transferred from mobile phone to a bank account and even withdrawn at bank branches or at BSNL outlet, he added.
BSNL has launched the m-wallet service in partnership with M/s Pyro and Andhra Bank.
Pyro CEO Paritosh Reddy said –
"There will be 1 per cent transaction charge if money from wallet is transferred by a person to other bank accounts or a there is cash withdrawal. There are no other charges for other services. Daily cash withdrawal limit is Rs 5,000 and for full Know Your Customer compliant person it is Rs 1 lakh."
Pyro has partnered with money transfer technology firm Visa which enables Speed Pay card holder to purchase goods both offline and online, like a debit card, where Visa based transactions are accepted.
"We have tied up with Andhra Bank and Corporation Bank to facilitate this service. We are in advance talks with Punjab National Bank and Bank Of India to expand its scope. At present top up facility is available across 1,000 BSNL outlets in Andhra Pradesh and in three months we will expand it to 45,000 outlets in Andhrapradesh,"
Paritosh Reddy
added.
BSNL Speed Pay card service will be available in Karnataka, Kerala and Tamil Nadu by the end of September 2015. See more details about BSNL M-Wallet Services – Speed Pay below:
Dear readers, please share your views and opinions about this new and innovative service by BSNL via comments with us.