India's Largest Landline Service provider Bharat Sanchar Nigam Limited (BSNL) provides the best and economical high speed Broadband Internet Services to landline customers through ADSL / VDSL access technologies. Customers may access broadband internet services with DSL Broadband Modems / Routers.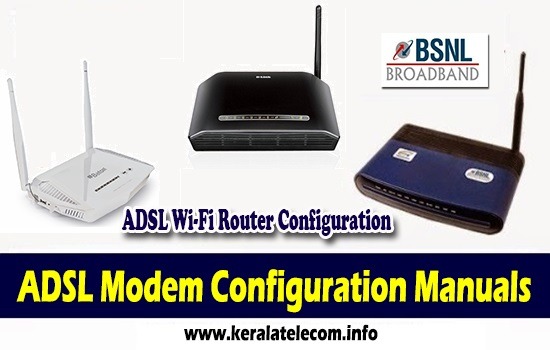 There are two different types of ADSL Broadband Modems currently available in market : Type-1 ADSL Modem without WiFi facility and Type-2 ADSL Modem with WiFi facility. Customers may choose the type of modem and Broadband Tariff Plan as per their requirement and usage.
Customers may configure their Broadband Modem / Router after getting the username and password from BSNL. Normally the username of BSNL Broadband connection contains a few letters of the first name of subscriber and his / her landline number. The default password will be 'password'.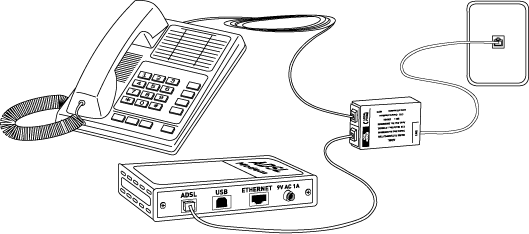 Here we are providing some reference materials describing the configuration procedure in detail.
Broadband Modem Configuration Manuals for Wired Wi-Fi Routers
The initial charges for New Customers subscribing to BSNL Broadband services are also very cheap and affordable. Initial charges include – Installation Charges, Security Deposit for Modem (if modem is taken on rent) and Modem Charges. See its details below:
How to fix Connection Errors in BSNL ADSL Broadband ? See More Details below:




See Latest BSNL Broadband Plans and Offers (Prepaid & Postpaid) below:



Dear readers, please share your views and opinions about BSNL Broadband Services via comments with us. How many of you will recommend BSNL to your friends / relatives?