BSNL will be launching Free WiFi broadband internet services to visitors to the Taj Mahal in Agra
from 16th June 2015 onwards.
BSNL's Chairman and Managing Director Anupam Srivastava told that network installation is complete and the service will be free of cost for the first 30 minutes for the visitors.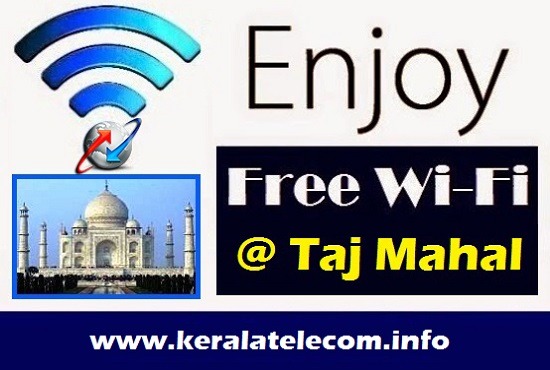 As per the information from reliable sources, IT & Telecommunication minister Ravi Shankar Prasad will be launching the services on 16th June.
As part of the
Digital India programme, the government is planning to install WiFi hotspot services in all cities with a population of over one million and
tourist centres.
Earliers in February 2015, BSNL launched Free WiFi services at Varanasi.
Archaeological Survey of India (ASI) has already identified 25 monuments all over the country where WiFi hotspots services could be set up.
The monuments include Taj Mahal, Fatehpur Sikri, Sarnath Konark Temple Rad Fort and Ellora, among others.
The browsing will be completely Free for the first 30 minutes. However, any browsing or usage like downloading, surfing after this period would invite charges.
See the latest BSNL WiFi hotspot service tariff below:
Due to security reasons, the ASI has only permitted the WiFi availability in a radius of 30 metres from the main gate of the Taj Mahal.
Millions of domestic and foreign tourists will be benefited by the proposed Free WiFi services at Taj Mahal which is often considered as the epitome of love as it was built by Mughal emperor Shah Jahan in memory of his beloved wife Mumtaz Mahal.
Dear readers, please share your views and opinions about BSNL's Free WiFi services via comments with us.