Indian mobile phone manufacturer, Micromax is now the tenth largest mobile phone brand in the world, as per the latest report released by the global research firm Gartner Inc. As per this report, Micromax sold around 8,158,000 units during the first quarter of 2015.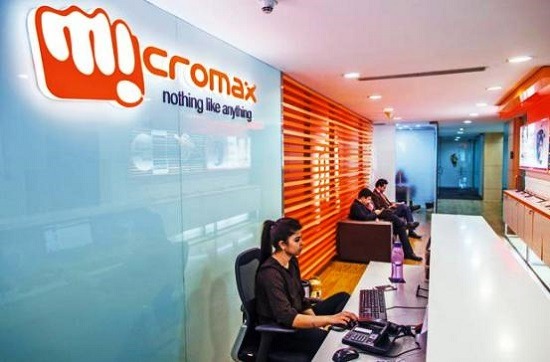 A total of 460.3 million mobile phones were sold in the above mentioned period. Micromax had a 1.8 percent market share and was at the 10th position. Samsung still remains the top spot with 21.3 percent market share with Apple and Microsoft joining the list with 13.1 and 7.2 percent market share respectively.
The report also claimed that the worldwide smartphone sales saw a 19 percent growth in the first quarter of 2015.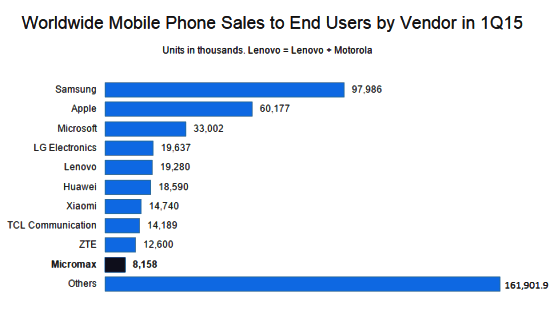 Anshul Gupta, research director at Gartner said –
"Worldwide mobile phone sales to end users totalled 460.3 million units during the first quarter of 2015, a 2.5 percent increase from the same period in 2014. In light of their strong smartphone sales in the emerging markets, the Indian and Chinese phone manufacturers increased their footprint during the first quarter of 2015. Six of them were in the top 10 in the first quarter of 2015."
About Mobile Operating System, Apple's iOS now has a 17.9 percent market share, up from 15.3 percent in the same period last year. Android has fallen to 78.9 percent from 80.8, while Windows too has listed a decline from 2.7 percent to 2.5 percent.
Dear readers, please share your views and opinions about this latest news via comments with us.