Google has started testing it's new feature 'Google Web Light' in India which will make mobile internet 4 times faster. Google Web Light is an internal name of the new feature which optimizes websites on slow internet connections. The new feature will reduce the data consumption up to 80 percent which will result in 50 percent more page views.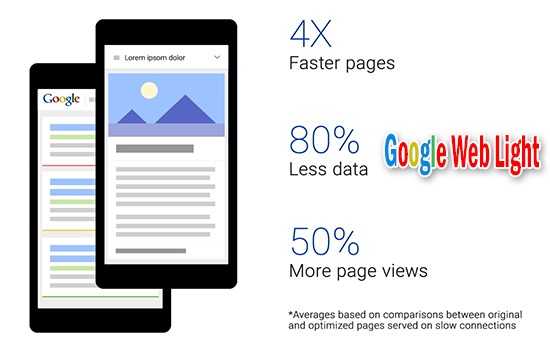 Google Web Light will
enhance the search experience on mobile phones. The new feature
would enable users even with 2G connection to load web pages faster and also by consuming less amount of data through Chrome or Android browser from Google search engine
.This project does not yet have an official name but it has been nicknamed 'Google Web Light' internally.
Google launched field trials of the technology in Indonesia but the project is now being rolled across to India. As per the tests conducted, the service is suffice to keep the speed high and data consumption low.
According to the field trials in Indonesia, Google reports that optimized web pages loaded four times faster, using eighty percent less data than before. On a slow Internet connection, this makes a significant difference to performance and the overall usability of the Internet.
Google's technology works by passing the whole webpage through its own servers and transcoding it to reduce the size. The technology removes and caches a few elements and removes excess advertisements, limiting these to three per page. The optimized pages preserve a majority of the relevant content.
The new feature will also allow the users to view web pages in their original form as well.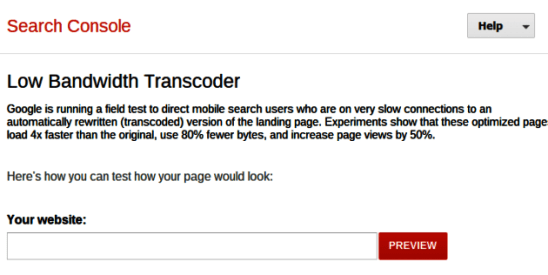 Google Search Product Manager Hiroto Tokusei said- "If you're in India, with an Android phone and on a slow connection, like 2G, you should start to see pages loading a whole lot faster, while using far less data, via your Chrome or Android browser from Google's search results."
Around 200 million users access the internet through their smartphones in India and the company is working towards making that mode of net browsing faster and cheaper.
Dear readers, please share your views and opinions about this latest feature by Google via comments with us.