Happy News to all BSNL Prepaid & Postpaid Mobile Customers across India, as the state run PSU, Bharat Sanchar Nigam Limited (BSNL) has decided to offer Free National Roaming from June 15 onwards. The Telecommunication Minister Ravi Shankar Prasad announced this news today (on 2nd of June 2015).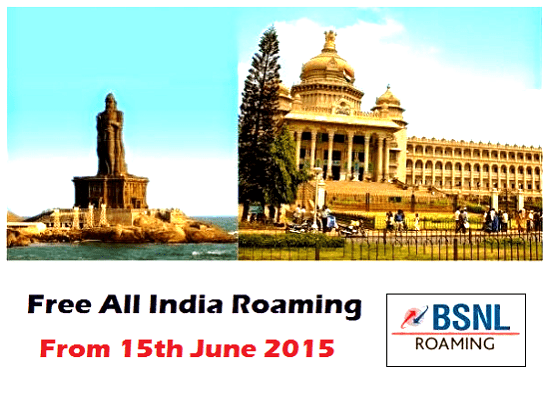 Telecom minister has announced this historic decision while addressing the media in New Delhi
briefing
the achievements of his ministry
. The Minister also added that, s
pectrum sharing and trading policy to go to Cabinet this month and full mobile portability will be given from July, 2015 onwards.
As per tha latest TRAI reports, the state run PSU has got around 117 million customers across India and this news will definitely attract more customers towards BSNL.
The minister said both state run telecom operators – BSNL and the MTNL – have been showing losses.
The minister said. "In 2014, when I took charge, BSNL showed a loss of Rs. 7,500 crore. The MTNL was in profit till 2008, when I took charge, it showed losses."
The minister also assured that the Full mobile portability will be given from July, 2015 for the 969.89 million Indian mobile phone users.
Now BSNL customers, just forget about Roaming Charges and enjoy uninterrupted services anywhere in India from 15-06-2015 onwards without paying anything extra.
Dear readers, please share your views and opinions about this latest news via comments with us. Whether this will increase the market share of BSNL ?