State run telecom operator Bharat Sanchar Nigam Limited (BSNL) is in the process revamping it's
human resource (

HR) and Organizational structure to conform to the latest business trends. The PSU hired Deloitte Consultancy to design a new organisational and Human Resource structure, which was recently approved by the board members of BSNL.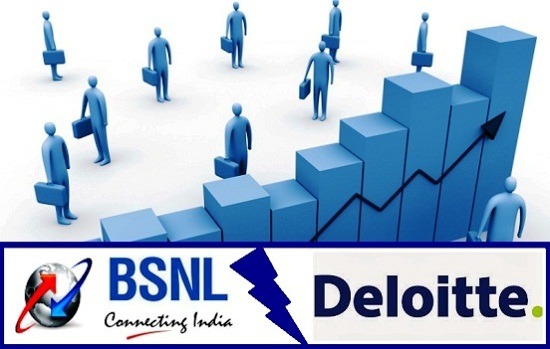 The proposed restructuring would not only increase accountability (and consequently efficiency), it would also save the state run operator Rs 1,000 crores annually. BSNL Chairman and Managing Director Anupam Shrivastava told –
"We are revamping our HR structure to conform to the latest business
trends. Until now, our HR was becoming bureaucratic with little emphasis
on targets and achievements."

"This will allow synergy of operations and enable us to save costs of around Rs 1,000 crore annually. It will also bring in more efficiency," Shrivastava said.
Key Objectives of HR & Organizational Restructuring are:
Once the new structure is put in place, BSNL would save Rs 1,000 Crore annually

Under the structure, a group of many districts will be set up, which will be responsible for meeting targets

Pilot process started in Gujarat and Orissa circles and will be taken to other circles

Firm focusing on revamping sales and marketing team
The new structure has been piloted in the Gujarat and Orissa circles, and will soon be expanded further. Under the new structure, new business centers, a group of many districts named as 'Area Offices' (currently named as SSAs) will be set up that will be responsible for meeting targets as well as profit and loss of that particular area. Also, under the new business centres, operations such as HR, financial system and planning will be merged.

The PSU is also aggressively focusing on revamping their sales and marketing team. Currently, BSNL has a total employee strenght of around 2,30,000, out of which only 25,000 are dedicated to marketing and sales activities. "We will hire professionals at mid-management level to improve our marketing team. We will also hire management trainees in this segment," Shrivastava added.
Recently, BSNL has decided to purchase bandwidth from Bangladesh. The PSU is also looking to tap into the international market and is in talks with the government telecom operators of BRICS (Brazil, Russia, India, China and South Africa). See it's detailed news below:

BSNL has also decided to invest Rs 6000 Crore for setting up 40,000 WiFi Hotspots across India. See it's detailed news below:
In order to increase the market share and reduce the customer churn, BSNL recetly announced two exciting offers for it's Landline & Mobile Customers across India.
See the details below:

The firm expects revenues from combined data and broadband services to at least double in the next two to three years.
All these steps are part of a revival plan that the government is undertaking to bring the state run PSU – BSNL back into profits.
Dear readers, please share your views and opinions about this latest news about human resource restructuring in BSNL. Whether this will give a new life to the loss making PSU?