State run telecom operator Bharat Sanchar Nigam Limited (BSNL) has announced another innovative promotional offer for it's
prospective customers of
Landline and Broadband services. Now the PSU has decided to allow Free Incoming Call Facility for both way disconnected (Outgoing and Incoming barred) Landline and Broadband customers across India.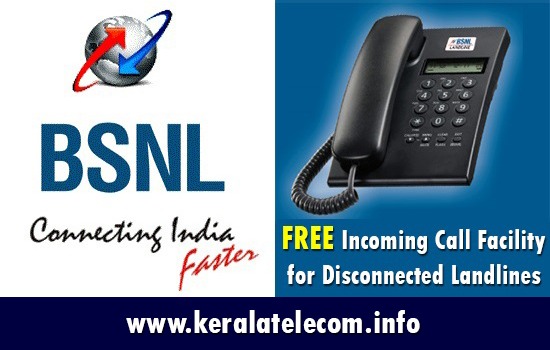 Now BSNL Landline / Broadband customers, whose number is under DNP disconnected (incoming and outgoing barred) status due to non-payment of Telephone bills may enjoy free incoming call facility upto 31-07-2015.
BSNL authorities has launched this offer in an attempt t
o get back these disconnected customers by intimating them about the recently launched Unlimited Free Night Calling Scheme and it's advantages.
Apart from this Free Incoming Call Facility,
BSNL has also announced Free Installation Charges for closed Landline and Broadband customers (
due to non payment of telephone bills)
who wants re-connection. See it's details below:
Dear readers, please share your views and opinions about this latest offer from BSNL via comments with us.