According to a survey by Norway-based telecom major Telenor, only 7% Indian users aged over 50 years use Internet connection on their mobile phones. China appeared on the top, where 25% of users aged above 50 use internet connected phones, while Bangladesh appears at the bottom with only 2% of users.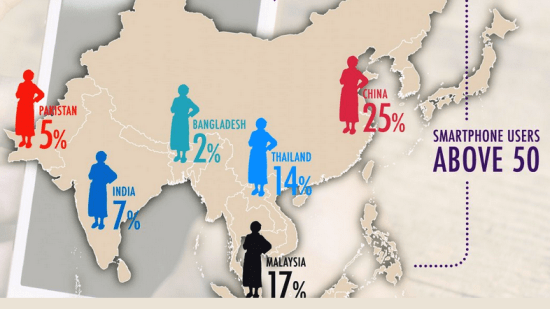 The latest survey report indicates that senior citizens are not fully receiving the benefits of Mobile Internet. Telenor's surveys also found that the top reasons consumers cited for not using mobile data are related to perceived utility and complexity of the services.

Of the total mobile phone users in India, only 6 percent are over 50 years of age. This difference is exacerbated for mobile data users, with only 1 percent being 50 years or older.

Telenor Group Executive Vice President and Head of Asia operations Sigve Brekke said – "Given our vision of Internet for All, it is a source of concern for Telenor that senior citizens in our Asian markets are not fully receiving the benefits of the mobile Internet."

To increase the popularity, several phone manufacturers have already taken steps to offer handsets with larger icons and buttons, taking into consideration the physiological realities of aging.
The survey also found that, non-data users have a lower income profile and higher age than the average mobile user.


Dear readers, please share your views and opinions about this latest survey report by Telenor via comments with us.