State run PSU – Bharat Sanchar Nigam Limited (BSNL), is trying hard to regain market share and customer satisfaction by offering Free Public WiFi Services at a speed faster than 4G, across the country.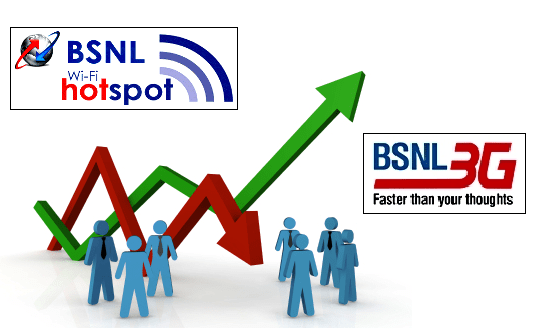 BSNL procured necessary equipments – the latest modems and cables
to service the landline phones.
BSNL launched Mobile Services in 2002, and introduced Rs 1 per Minute tariff
where all other operators were charging around Rs 20 per Minute for Mobile Calls.
BSNL became the market leader in mobile service in 2006, far ahead of any private operator with a
market share of
30 per cent, which is higher than the present Airtel market share of 23 per cent.
BSNL was the first operator in India to make incoming calls free for mobile calls.
After 2006, BSNL was not successful in buying new equipments for expansion; there were forces acting against BSNL not permitting the PSU to procure the right equipment. Till 2012, private operators had a free hand. In short, BSNL lost it's voice business
from 2006 to 2012.
BSNL will be offering Free Public WiFi services that will compete with 4G from private operators. Since, the data transmission will happen from optical fibre, speed will be much faster than 4G.
Shri.
Anupam Srivastava said – "
Being India's largest landline operator, we are better placed than private operators to roll out WiFi because you need landline cable and optical fibre. Speed will be more than 4G data speed."