National Internet Exchange of India (NIXI), a body under the Information and Technology Ministry – Government of India, found that, Reliance Internet.org & Airtel Zero go against the principles of Net Neutrality. NIXI said – "We strongly supports Net Neutrality and any move by telecom operators to selectively bundle the services will go against the basic concept of internet."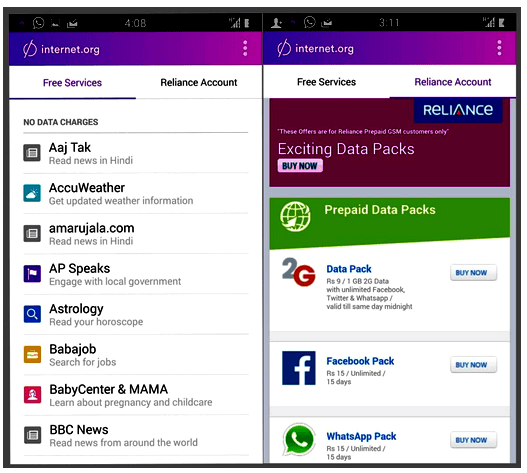 As per the latest information, the government will take the final decision on this matter and law should be put in place to explicitly prohibit mobile operators from offering differential tariffs for internet based voice calls and data surfing as well as sponsored data such as Airtel Zero or Facebook's Internet.org.
"National Internet Exchange of India as the neutral exchange in the country, strongly supports Neutrality of the internet which is the only way forward to make the Internet open, free and innovative. "Any move by Telcos to bundle application or content selectively will hamper the very basic concept of internet," NIXI said in a statement.
Net neutrality means all internet users are able to access content, applications and services of their choice at the same level of service quality, internet speed and price with no priority or degradation based on the type of content, applications or services.
Recently, Telecom Minister announced that, Government will assure non-discriminatory access to Internet. See more details below:
This latest announcement by NIXI is a great blow to Indian Telecom Operators and Reliance-Facebook supported Internet.org mobile application.
Dear readers, please share your views and opinions about this latest news via comments with us.