Advertising Standard Council of India (ASCI) has upheld complaints against 125 misleading advertising campaigns by leading companies such as Idea Cellular, Dabur, GlaxoSmithKline (GSK) Consumer and Heinz during February 2015.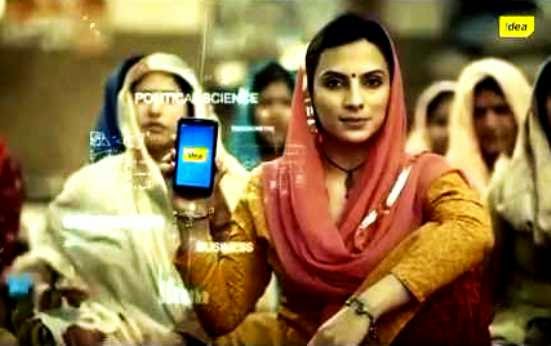 These companies
are determined to make a fool of the consumers through their misleading ads.
ASCI received highest number complaints about Idea Cellular's Idea Internet Network (IIN), which gives an implication that the product/service is an alternative to higher education.
As per the latest reports from the
Customer Complaints Council (CCC) of ASCI,
it received 167 complaints during February and a maximum of 73 complaints of misleading ads were upheld from the personal and healthcare category.
The council upheld complaint against advertisement of Idea Cellular which showed "the practise in Haryana of girls not being allowed to step out of homes to study, is defaming Haryana and tends to bring this state into disrepute."
"Also, the TVC is misleading by implication as the product/service promoted (Idea Internet Network) is shown as a substitute to and equating to college education," it added.
In the case of 'Horlicks', which is owned by GlaxoSmithKline Consumer Healthcare Ltd, the advertising campaign makes the impression that consumption of Horlicks can be initiated at the time of exams for better concentration. It is misleading by ambiguity as the product has to be consumed for a considerable period of time to be effective.
'Dabur' advertisement claims that 'Dabur Chyawanprash' gives three times more immunity which makes kids strong from within and increases immunity that is the ability to fight illness by three times, were unsubstantiated," ASCI added.
ASCI also upheld complaints against advertisements of several educational institutes, including Institute of management studies (IMS), Ghaziabad, IMS learning resources, Triumphant Institute of Management Education P Ltd (TIME) and Institute of Finance Banking & Insurance (IFBI).
"Complaints against 29 advertisements of educational institutes were upheld for making unsubstantiated claims that they provide 100 percent placement and/or they claim to be the No.1 in their respective fields," it said.
Dear readers, please share your views and opinions about these misleading advertising campaigns by Indian Companies via comments with us.