State run telecom operator and India's national telecom backbone Bharat Sanchar Nigam Limited (BSNL) has decided to invest Rs 7,000 crore in setting up Wi-Fi hotspots integrated with 3G, 4G networks across the country over the next two to three years.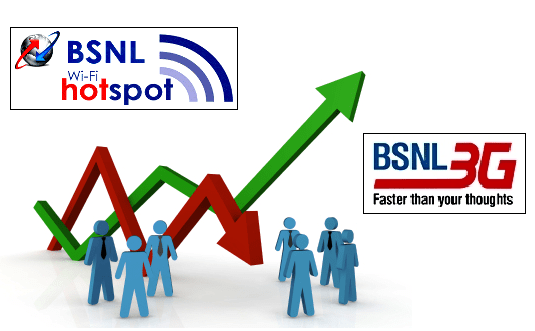 BSNL's Chairman and Managing Director of BSNL Anupam Shrivatava said –

"Wifi is an obvious choice for BSNL going forward but it alone cannot be successful. It has to be integrated with 3G, 4G network so that customer can be seamlessly transferred to wifi. In two to three years, we will be investing Rs 7,000 crore to set up integrated wifi across the country."
"BSNL is in best position to provide instant bandwidth. We will set up wifi hotspots and BSNL will provide bandwidth for it. We are committed to set up 1,000 wifi hotspots by June and another 5,000 by end of this year," QuadGen Wireless Founder and Chairman C S Rao said.
"Telecom operators have just committed huge amount in spectrum auction. They will need time to invest in networks. With BSNL we have 18-months window of opportunity to expand wifi network," Rao added.
Dear readers, please share your views and opinions about this latest news via comments with us.