Telecom Regulatory Authority of India (TRAI) has reduced the ceiling price for
the call carriage that can be charged by National long distance
telephony operators by 50%.
Carriage charges play an important role in determining the long distance (STD) tariffs.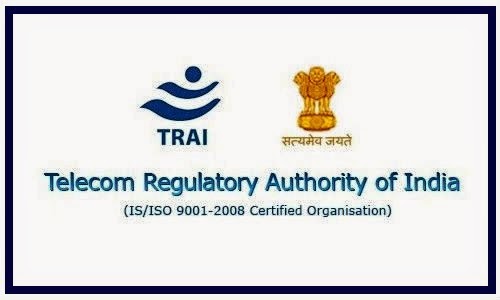 Telecom Regulatory Authority of India Secretary Sudhir Gupta told – "The Authority has reduced the ceiling of the domestic carriage charge
to 35 paisa per minute from the existing 65 paisa per minute. This
should also reduce STD call rates."
When you make a STD call to a number outside your telecom circle, your
network operator is required to transfer your call to an operator which
has National long distance (NLD) telephony license, who in turn
transfers your call to the recipient network in another circle. The NLD
operator charges a carriage fee to the network on which the call
originates for carrying it over the long distance. This leads to STD
calls being costlier than local calls.
Initially, this charge was varied between 9p
being the minimum and 65p being the maximum, depending on the distance
and the remoteness of the location to be connected. With the new tariff
structure, the ceiling price has been reduced from 65p to 35p
irrespective of the distance. TRAI explained saying "On an average it
costs 21 paise to carry long-distance calls, for remote areas the cost
went up to 31 paise, and factoring in a 10% markup, the final rate was
set at 35 paise."
Earlier, TRAI had slashed the interconnection charges between mobile operators by 30% and how the interconnection charges for landlines had been completely abolished. See it's detailed news below:
All these measures aims at regularising the voice calling tariffs for STD much the same way as the initial move aims at regularising the local call tariffs. But the burning question still prevails, will this benefit be passed on to the end user in the form of lowered call tariffs? Vodafone India already challenged TRAI's decision to lower the interconnection charges on Supreme Court. See it's news below:
TRAI has also issued the 6th amendment to the Telecommunication Mobile Number Portability Regulation for full mobile number portability (MNP) on 25-02-2015. See it's detailed news below:
Dear readers, please share your views and opinions about these TRAI directives via comments with us. Whether these decision were taken to help the state run PSU – BSNL or the new entrant Reliance Jio?