As per the information from the Minister of communications and IT Shri.Ravi Shankar Prasad, Telecom operators in the country had a total debt of Rs 2,42,896 crore on their books in the year 2013-14.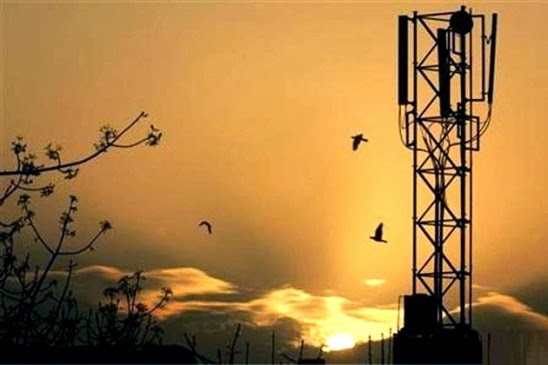 Of the total debt, the share of public sector telecom operators – MTNL and BSNL stood at Rs 18,579 crore, about 7.6% of the total debt. BSNL and MTNL's debt stood at Rs 4,459 crore and Rs 14,120 crore respectively, while that of other operators totaled to Rs 2,24,317 crore in 2013-14.
The debt figures include long term and short term borrowings. The figures are based on audited/unaudited financial information submitted by financial information submitted by the service providers.
FDI in the telecom sector had increased from $177.69 million in
2000-01 to $2.66 billion in April-December 2014, taking the total FDI
inflow to $16.83 billion.
The number of subscribers of the state-run telecom companies has declined from 2012 to 2014. "BSNL saw its subscriber base declining from 945.09 lakh as on March 31, 2012 to 924 lakh as on March 31, 2014 and further down to 781.28 lakh as on January 31, 2015," the minister said.
For MTNL, the subscriber base decreased from 55.85 lakh (March 31, 2012) to 32.45 lakh (March 31, 2014) and 33.85 lakh (January 31, 2015).
However, BSNL has seen its net loss come down from Rs 8,851 crore in 2011-12 to Rs 7,020 crore in 2013-14.
MTNL had reported a loss of Rs 4,109.78 crore in 2011-13, while posting a profit of Rs 7,825.13, mainly because of write back of provisions on account of pensionary liabilities and spectrum amortisation costs.
An amount of Rs 1,142.72 crore is outstanding against the private operators towards the payment of interconnect usage charges to BSNL.
"Out of this outstanding amount, an amount of Rs 1,002.92 crore is disputed and is sub-judice. The disputed amounts relate to CDR (Call Details Record) issue, non-payment of SMS invoices and interest amount invoices on late payments," the minister added.
Bharti Airtel had the highest gross outstanding of Rs 255.91 crore, followed by Data Access Rs 211.53 crore, Reliance Communication and Reliance Telecom Rs 203.82 crore, and Tata Communications Rs 108.15 crore as on December 31, 2014.
Dear readers, please share your views and opinions about this latest news via comments with us.