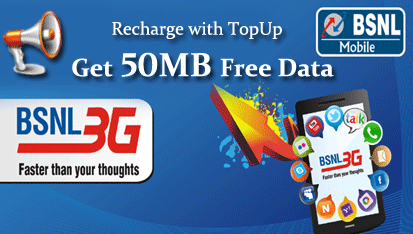 After the implementation of this Loyalty Gift Scheme, BSNL authorities were not able to allow the reversal of Wrong Top Up Transactions of Retailers / Dealers / DSAs. This has created serious complaints and dissatisfaction among BSNL retailers.
To avoid financial losses to channel partners, BSNL has
decided to withdraw this scheme from March 13, 2015 onwards in Kerala
Telecom Circle.
BSNL authorities informed that, "The 50MB Free Data bundled with Top up 100 & 200 has been withdrawn from 13.03.2015. Hence the reversal of Top Up 100 & 200 is allowed both through SMS and manual insertion through Pyro."
Dear readers, please share your views and opinons about this latest news via comments with us.