Joint forum of BSNL unions and associations decided to start indefinite strike from March 17, 2015 onwards across India. Many of us will be having bitter experiances with BSNL Services. But, how many of you have tried to understand the reasons for the current financial status of the PSU?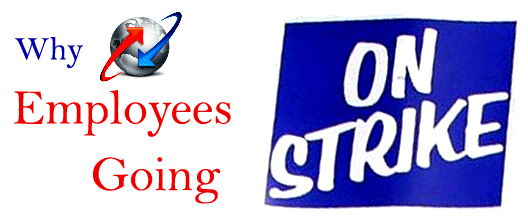 Is BSNL really going to be Sick PSU, if yes, how it happened to be in such a situation? Who made BSNL a loss making PSU? – BSNL Employees or the Management or the Government?
When it comes to BSNL, people always saying that it is a loss making firm. We can see private telecom players are increasing their profits day by day. Then Why BSNL can't do the same? This will be the question in the minds of many people in India.
Once BSNL was the icon of Indian Telecom industry. As a PSU BSNL is having commitment to serve the society beyond its revenues. BSNL already invested thousands of Crore in Rural non-profit areas where the number of customers as well as revenue is very less. The PSU provides connectivity and broadband services to the Rural remote villages without considering the financial losses.
Marketing activities and publicity through media
are below the acceptable levels from BSNL

.
Customer Support should be robust and reliable. Beyond all these losses BSNL Kerala Circle is the one which making three digit profits. The same Model can be implemented to other circles also.
Government's decision of merging a sick company with BSNL, further makes BSNL in to loss making company and make itself sick. Government should take proper steps to upgrade BSNL's infrastructure in line with the latest modern technologies.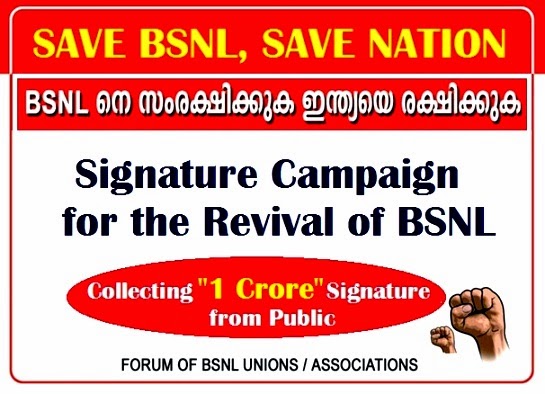 All trade unions have declared that they are going to be on indefinite strike from March 17, 2015. They trying to escalate these issues to the Central Government with the help of public. BSNL employees are collecting 1 Crore signature from the public and they will be submitting it to the honourable prime minister of India on February 25, 2015.
Without BSNL market equilibrium will be lost. Hence as a common man, we all need to support BSNL. The PSU should not be in History books.
Dear readers please share your thoughts and opinions via comments with us.