Landline and Mobile Tariffs are set to fall as telecom regulator TRAI has announced a cut in charges
that companies pay to terminate calls on competing networks.
Inter connection charges
paid
by the operator is one of the major factors that plays in determining the voice calling
tariffs.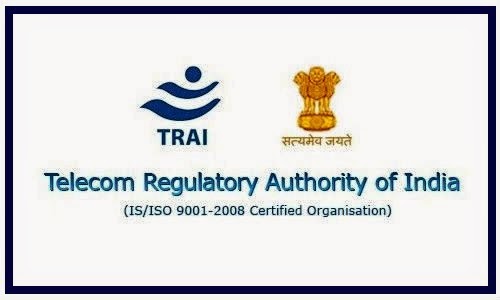 While the termination charges
from fixed line (Landline) phones has been reduced from 20 paise per minute to Zero, the reduction for calls originating from mobile phones is 30% with
the new charge fixed at 14 paise. This move
will be more beneficial to users of fixed-line phones who may soon get
major benefits in free monthly calls and minutes.
Interconnection charges are the charges paid by the operator on whose network the call originates to the operator on whose network it terminates. The more the operator would have to pay as
interconnection fee, the higher it would charge the end user in the form
of call tariff.
Revised Interconnection Charges
| | | |
| --- | --- | --- |
| Type of Call | Previous Interconnection Charges | Revised Interconnection Charges |
| Cellular to Cellular | 20 paise | 14 paise |
| Cellular to Fixed Line (Landline) | 20 paise | Zero |
| Fixed Line (Landline) to Cellular | 20 paise | Zero |
| Fixed Line (Landline) to Fixed Line (Landline) | 20 paise | Zero |
BSNL CMD Anupam Shrivastava told – "We will pass on the
benefits to the consumers and this can happen from as early as April."
BSNL has around 1.7 crore
fixed-line telephone connections and accounts for over 60% of landline
subscribers. "The reduction will be substantial and we have already
started working on the proposed tariff plans" , he added.
However,
officials from
Airtel, Vodafone and Idea Cellular did not comment on the development, saying they are
"studying" the measure.
This move is expected to give a boost to the usage of fixed-line telephony which has
been in the middle of a severe slowdown due to the high growth in
wireless phones. This move will help fixed-line players like BSNL and
MTNL to utilize their idle capacities and launch innovative plans.
This cut in call
termination charges will increase the demand for Fixed-Line telephones
which are more stable and reliable for accessing Broadband Internet
Services.
Dear readers, whether this move will increase the Landline Customer base in India? Please share your views and opinions about this latest news via comments with us.