State run telecom player BSNL plans to raise Rs 3000 Crore this year through a short term loan.
The PSU urgently requires huge amount of money to fund it's future network expansion. For the financial support, the company had invited bids from banks : both public sector and private lenders.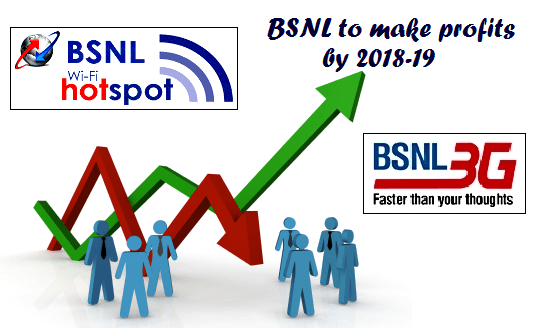 As we reported earlier, BSNL has already made agreements with State Bank of India & Triotech for launching mobile-based wallet services. Through this, a mobile user can pay for various services such as recharge of prepaid cards and mobile/utility bills, booking film tickets and shopping online etc.
All major private telecom players such as Bharti Airtel, Vodafone and Aircel already offer mobile wallet services, through partnerships with various banks.
BSNL plans to start Wi-Fi hotspots wherever is commercially viable.
The PSU has plans to integrate its Wi-Fi with its mobile network.

The CMD aslo added that, BSNL will also launch 4G services by 2016.
In the next two-three years, BSNL expects to double its revenue from data and broadband services to Rs 15,000-16,000 crore. Currently, it generates Rs 1,350 crore a year from the data segment and Rs 7,500 crore from broadband. Mobile services generate annual revenue of Rs 13,500 crore.
Dear readers, please share your views about BSNL's future network expansion project & Wi-Fi Services via comments with us.